Regulatory tracker for global regulation of tobacco-free pouches
This tracker contains data compiled by our analysts about the regulatory frameworks for tobacco-free pouches around the world. For an objective overview, TobaccoIntelligence requested information from more than 70 countries so data has either been sourced directly from the authorities in that region, or via other factual sources.
The file information permits contrasting the strictness of the regulation: banned/pharma; consumer product; tobacco product; unclear.
Filter by country to take a deeper dive into local regulation, including links to the text of bills that may impact your business in future.
This product covers the following areas of regulation for tobacco-free pouches:
Public place usage
Advertising
Barriers to market entry
Product restrictions
Packaging
Sales channels
Taxation
You can also filter by regulatory area as well as by regulatory status and by stringency.
The following countries are covered: Albania, Algeria, Argentina, Armenia, Australia, Austria, Azerbaijan, Bahrain, Belarus, Belgium, Brazil, Bulgaria, Canada, Chile, China, Colombia, Costa Rica, Croatia, Cyprus, Czech Republic, Denmark, Dominican Republic, Egypt, El Salvador, Estonia, Finland, France, Georgia, Germany, Greece, Hong Kong, Hungary, Iceland, India, Indonesia, Ireland, Israel, Italy, Japan, Jordan, Kazakhstan, Kyrgyzstan, Latvia, Lithuania, Luxembourg, Macau, Malaysia, Malta, Mexico, Morocco, the Netherlands, New Zealand, North Macedonia, Norway, Pakistan, Panama, Paraguay, Peru, Philippines, Poland, Portugal, Romania, Russia, Saudi Arabia, Serbia, Singapore, Slovakia, Slovenia, South Africa, South Korea, Spain, Sweden, Switzerland, Taiwan, Turkey, UK, Ukraine, UAE, Uruguay, USA, Venezuela and Vietnam.
*The product is up-to-date as of the date of publication. You will receive the purchased database directly in your inbox within 24 hours.
*If you choose to subscribe to TobaccoIntelligence within 30 days of purchasing one of our premium datasets, we will credit the price of the purchased product to your first year's subscription.
For who
Compliance officer
Regulators
Government affairs
Legal teams
Regulatory analysts
Financial institutions
Investors
Industry professionals
What you get
XLS Database
1 excel file included
Reasons to buy
This product provides:
Objective overview of regulation across the selected countries.
Quick access tool to understand main regulatory areas covered.
Comprehensive summary of each regulatory area.
Filter option from enacted to proposed law.
Links to regulations and external sources.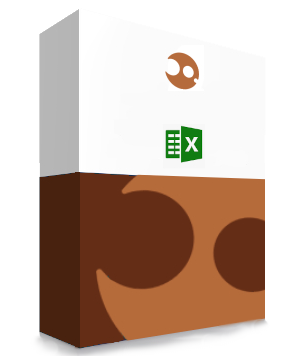 Table of contents
Regulatory areas
Status
Advertising
Barriers to market entry
Ingredient restrictions
Packaging
Sales channels
Taxation
Regulatory status
Banned/Pharmaceutical product
Consumer product
Tobacco product
Unclear
Stringency
Regulatory tracker for global regulation of tobacco-free pouches
Price : $1,995.00