TobaccoIntelligence heated tobacco compatible products database
The heated tobacco market is relatively unfragmented and products are provided by a small number of mainstream tobacco brands. Although Big Tobacco companies are the front-runners, there has been an increase in competition from smaller companies in certain markets which are growing – the beginning of fragmentation in the market.
TobaccoIntelligence had a look into the available compatible hardware devices and consumables in South Korea, Russia and Japan, which are some of the largest heated tobacco markets in the world.
Buy this product now to discover original research and insights which include product prices, availability, and hardware and consumable specifications.
*You will receive the most up-to-date version of the purchased database directly to your inbox within 24 hours.
*If you choose to subscribe to TobaccoIntelligence within 30 days of purchasing one of our premium datasets, we will credit the price of the purchased bundle to your first year's subscription.
For who
Manufacturers
Financial institutions
Suppliers
Data analysts
Distributors
Sales and business development teams
Investors
Industry professionals
What you get
XLS Database
3 excel files included
Reasons to buy
This product enables you to:
Find out what brands and product characteristics are entering in the markets.
Identify specific product features in detail.
Get pricing data and product availability.
Carry out easy analysis through our visual dashboards.
Analyse over quarters with our tracking data.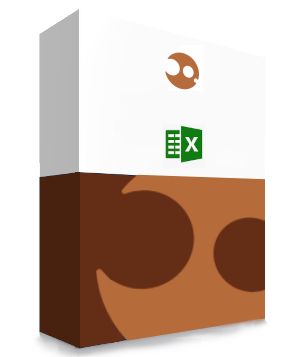 Table of contents
Dashboard

Number of brands and products
Compatible heated tobacco device battery capacity
Compatible heated tobacco device operating temperatures
Pricing (home currency) of each region

Hardware summary

Product summary
Pricing summary
Maximum operating temperature summary
Battery capacity summary

Models summary

Model
Maximum temperature
Battery capacity
Charging time
Nº of sticks used on full charge
TobaccoIntelligence heated tobacco compatible products database
Price : $1,995.00