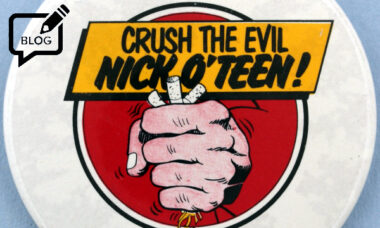 "A guy who picks up litter told me he thought [disposable vapes] were highlighters – and students were getting very studious in the parks."
This colourful anecdote comes from Freddie Dawson, our managing editor for news, quoted in The Guardian (in an article that's much better-informed than many on the subject we've seen in the general media lately).
And disposable vapes do, indeed, seem to be everywhere of late…including at waste facilities, where they are increasingly implicated in fires, as another Guardian article reports.
But while disposables may currently be the most visible of all novel nicotine products, the real issues surrounding them are not unique to this specific category. Concerns over flammability, concerns over environmental (un)friendliness, and above all concerns over use by youth; all of these hover constantly around the e-cigarette debate, and as other categories such as heated tobacco and pouches become more and more established, it is only a matter of time before perceptions of them are beset by the same worries.
Even more importantly, while youth usage, and waste, and fire safety are legitimate issues, they are often really proxies for more generalised anxieties about nicotine, about smoking, and about addiction. People – not necessarily opponents of tobacco harm reduction (THR), often just those who are not particularly informed or thoughtful about it – are wary of nicotine, which they see as dangerous in itself, unsurprisingly since public health messaging has often conflated it with smoking.
Visceral aversion
They are horrified by the idea that adoption of novel nicotine products might lead to a resurgence in smoking; the "gateway effect" is, on a large scale, such a frightening prospect that avoiding even the slightest chance of it seems worth any cost. Whether it actually exists, and whether some transition into smoking is rationally a price worth (socially) paying for a much bigger transition away from smoking, becomes almost irrelevant; the aversion is visceral.
Less often spoken of but undoubtedly underlying much of this, there is also a distrust of anything that might be thought of as addictive, regardless of harms. Never mind that some authorities now define addiction itself as inherently involving harm; in the average mind, that's not a necessary criterion; strong and persistent desire is enough.
Vapour is currently the area of THR where these misgivings are focused. But that is not because it is uniquely relevant to them, in any rational sense. It's simply because vaping has the highest profile – in fact a higher profile than smoking itself these days, you could argue, a notoriety that is partly fed by these very concerns.
And if any other type of THR achieves the same profile, it is likely to be subject to the same disquiet. Product categories may come and go; the fears remain the same.
 – Barnaby Page TobaccoIntelligence staff
Photo: Leo Reynolds