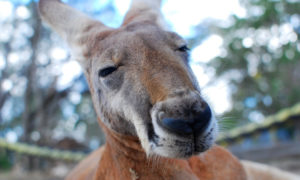 For several decades, Australia's political and medical establishments have taken a hard line against smoking. Until recently, it could be argued that making life difficult for nicotine consumers – think the world's highest cigarette prices, hefty fines for smoking in public places and a ban on the domestic sale of nicotine liquid for use in vapes – was yielding results. Only around 12% of Australians now smoke, down from 24% in 1991.
Yet the draconian approach may have outlived its usefulness. "Rates of smoking haven't declined for around six years," notes Joe Kosterich, chairman of the Australian Tobacco Harm Reduction Association (ATHRA).
Since 2017, Kosterich, along with the other medical practitioners involved in ATHRA, has been arguing that Australians unwilling to stop consuming nicotine should have access to less-harmful delivery mechanisms than cigarettes. It's possible 2020 could be the year this argument starts to gain traction.
The Australian Therapeutic Goods Administration (TGA) is currently examining an application from Philip Morris International (PMI) to legalise the sale of heated tobacco products in the country.
"Smokers who switch to scientifically substantiated HTPs [heated tobacco products] can significantly reduce their exposure to many of the chemicals found in tobacco smoke," said Tammy Chan, managing director of Philip Morris Australia, New Zealand and Pacific Islands.
Chan also believes that "allowing people who smoke to have access to science-based better alternatives…will make a positive contribution to improving public health".
The final say on scheduling
The Advisory Committee on Medicines Scheduling and the Advisory Committee on Chemicals Scheduling will consider PMI's application before taking a decision at a joint meeting next month.
A TGA spokesperson told TobaccoIntelligence that even if both advisory committees were convinced of the merits of heated tobacco, the TGA itself would still have the final say.
"The criteria by which scheduling decisions are made are prescribed in section 52E of the Therapeutic Goods Act 1989. These criteria include the risks and benefits of the use of a substance and any other matters the delegate considers necessary to protect public health," they said.
Australia's state and territory governments could then "adopt the Poisons Standards as made or adopt it to variations".
Although the Australian government recently supported smoking cessation, the TGA said that its committees are "independent statutory" ones.
To make a long story short, even if things go PMI's way with the TGA, it will take some time before the company can sell heated tobacco products in Australia. Even then, it may only be able to sell them in some states and territories.
'Deaths that could have been avoided'
Kosterich hopes Australia is moving towards a more scientific and less ideological approach to nicotine. But he is not overly optimistic about his patients gaining access to nicotine delivery devices that will spare them exposure to many of the 250 different chemicals released through the combustion of tobacco.
"The maddening thing about the current approach is Australians can still buy cigarettes, as well as nicotine patches, gum and sprays, at their local Woolworths," he said. "But the default reaction to the newer products is simply to ban them – even if that results in deaths that would otherwise have been avoided."
While heated tobacco and e-cigarettes may not have been around for long, Kosterich argues they has now been around for long enough to disprove the claim that they are a cunning ruse by Big Tobacco to recruit a new generation of smokers.
"Young people are always going to experiment – with alcohol, with nicotine and with other harmful substances," Kosterich said. "But there's now over a decade of evidence from North America, Europe and the UK that vaping isn't a gateway to smoking cigarettes.
"The rates of teenage smoking in the countries vaping has been legalised have been declining. Also, the experience of Japan – where cigarette sales declined after heat-not-burn devices came on the market – suggests that if you offer people a less harmful way to access nicotine, they will take it up."
– Nigel Bowen TobaccoIntelligence contributing writer
Photo: Free-Photos