Nicotine pouches tracker
Our nicotine pouch tracker provides a detailed, comparative analysis of thousands of products in the largest nicotine pouch markets around the world (the Czech Republic, Denmark, Finland, Norway, Sweden, Switzerland and the US).
This Excel file allows users to track key product attributes in the online market such as pouch and can format, nicotine content, flavour, price (including offline data where relevant), manufacturing origin and customer reviews.
*The product is up-to-date as of the date of publication. You will receive the purchased database directly in your inbox within 24 hours.
*If you choose to subscribe to TobaccoIntelligence within 30 days of purchasing one of our premium datasets, we will credit the price of the purchased product to your first year's subscription.
For who
Manufacturers
Financial institutions
Suppliers
Data analysts
Distributors
Sales and business development teams
Investors
Industry professionals
What you get
XLS Database
1 excel file included
Reasons to buy
This product enables you to:
Get a global picture of the nicotine pouch market worldwide.
Identify key players and market dynamics.
Compare data and statistics across all countries.
Access current market size estimates and forecasts.
Gain knowledge of product availability and nicotine pouch users.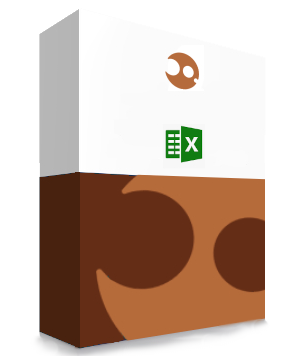 Table of contents
Market areas
General comparison
Flavour
Nicotine Strength
Price comparison
Pouch and Can format
Reviews
Nicotine pouches tracker
Price : $1,995.00