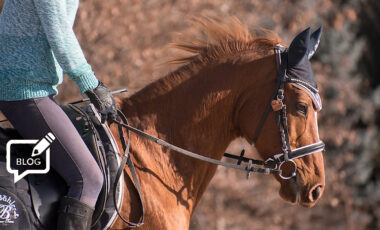 One of the major talking points during the pre-Brexit referendum debate was the potential for the UK to go its own way on policy, departing from EU positions it did not like. Tobacco policy was often used as a primary area where this could happen.
In fact, in its recent Brexit opportunities report the UK government continued to highlight tobacco as a major policy area where the UK could benefit from leaving the EU and carving its own path. But at the first major challenge, the UK appears to have balked worse than a horse at its final Olympics pentathlon.
Junior health minister Maggie Throup recently told fellow Conservative MP David Jones that the Department of Health and Social Care (DHSC) had not assessed the recently published British Standards Institution (BSI) document PAS 8877 on the composition, manufacture and testing of tobacco-free oral nicotine pouches.
Throup previously told MPs in answer to a written question that the UK would not modify tobacco regulations to legalise snus or allow any novel tobacco products into the market.
This contrasts markedly with Norway – often mooted beofre the Brexit referendum as an ideal comparison for a future model of regulatory and market interaction with the EU – where authorities have created a new regulation allowing companies to apply for permission to sell new tobacco and nicotine products.
The Norwegian way
Now admittedly the Norwegian regulation is far from a universal answer for novel tobacco products. Companies have, thus far, struggled to meet requirements for approval, with Swedish Match being told that while there was evidence of nicotine pouches potentially being less dangerous than other products already available on the market (such as conventional cigarettes), they were still potentially too attractive to groups such as under-age users.
But at least the Norwegian authorities created a path to market and acknowledge the harm reduction principal of such products. In the UK, Throup said current evidence suggested some health risks to users, though these were possibly less significant than those posed by conventional tobacco smoke.
"There is evidence of increased all-cause mortality among snus users, although this is lower than tobacco smokers. Snus use also has cardiovascular risks," she said.
The DHSC has made no formal assessment of health outcomes caused by snus. But it seems the UK is willing to maintain the status quo.
As TobaccoIntelligence recently pointed out, where there is uncertainty about the safety or public-health implications of a new product category, it's all the more likely that regulators will err on the safe side and impose restrictions that might not, in reality, have been necessary.
Nonetheless the UK decision is disappointing, given both its self-proclaimed status as "a world leader in tobacco control" and its continued trumpeting of the policy independence benefits of Brexit that have continually failed to materialise.
Want to know more about the regulation of tobacco and related products in the UK ? You can now download for free our regulatory briefing "UK will not modify tobacco regulations to legalise snus, health minister says" using the form at the top of this page.
– Freddie Dawson TobaccoIntelligence staff
Photo: Rebecca Scholz