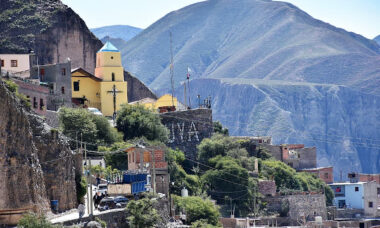 Tobacco growers in Argentina are continuing efforts – so far unsuccessful – to overturn a resolution banning the production of heated tobacco products (HTPs) in the country.
In the latest attempt to change Argentina's stringent laws on tobacco alternatives, the tobacco producers' associations in the northern provinces of Salta and Misiones filed an appeal in late June against Ministry of Health Resolution 565/2023. The farmers argue that the resolution is illegal as it ignores Law 26,687, which regulates all tobacco products in Argentina.
They say the ban, which came into force on 28th March after being summarily announced, is causing tobacco growers to lose business on a product that has already been approved by regulators in other countries – such as the US Food and Drug Administration (FDA).
As an example, the industry groups said the resolution had led Massalin Particulares, the Argentinian affiliate of Philip Morris International (PMI), to cancel a $300m project to adapt its processing plant in Salta for the production of heated tobacco sticks.
"We have quality raw material and we are missing the opportunity," said Ricardo Saraceni, an advisor to the Misiones Tobacco Planters Association.
Resolution 585 forbids "the import, distribution, trade, advertising and any form of promotion and sponsorship, in all the Argentinian territory, of all…heated tobacco products".
The ban extends to "all types of accessories intended for the operation of these systems or devices, as well as cartridges and tobacco bars to be heated in such systems". It does not apply to vaping products.
While the sale and promotion of e-cigarettes has been forbidden in Argentina since 2011, a recent bill aims to change this. The bid to legalise the sale, marketing and use of e-cigarettes as presented in the Chamber of Deputies less than two weeks after the heated tobacco ban was issued.
The bill, authored by Ricardo López Murphy of the minority United Republicans Party, aims to regulate the e-cigarette production chain and to produce data on the industry. However, there is little likelihood of it passing.
– Beatriz Miranda TobaccoIntelligence contributing writer
Photo: Wallpaper Flare