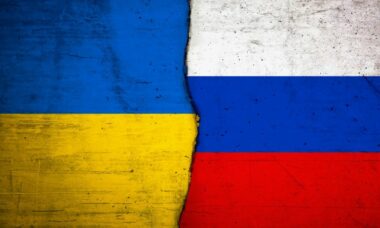 Imperial Brands has announced that it is suspending all operations in Russia, including domestic production, and all sales and marketing activity as a result of international sanctions and the consequential severe disruption.
Several other Big Tobacco companies have also announced suspension of investment activities as well as new product launches. But domestic production and sales continue.
A spokesperson told TobaccoIntelligence that Imperial Brands was halting production at its factory in Volgograd – where all products for the Russian market had been produced – and ceasing all sales and marketing activity.
Imperial said it will continue to pay its Russian employees, while operations were previously paused in Ukraine to prioritise the safety and well-being of the 600 employees in that country.
Imperial said: "Russia and Ukraine are relatively small markets in the context of the Group, in total representing around 2% of net revenues and 0.5% of adjusted operating profit in FY21."
PMI's history and present in Russia and Ukraine
Philip Morris International (PMI) is continuing manufacturing operations for the moment, but has activated a plan to "scale down" activities amid ongoing supply chain disruptions and the "evolving regulatory environment".
"We will continue to monitor the situation as it evolves," the company said.
PMI CEO Jacek Olczak said: "Given the situation, the Board of Directors and our Senior Management Team have decided to suspend all our planned investments in Russia and activate plans to scale down our manufacturing operations. We will support our employees in Russia through this period, including by continuing to pay their salaries."
In 2021, Russia accounted for almost 10% of PMI's total cigarette and heated tobacco unit shipment volume and around 6% of PMI's total net revenues. PMI opened its first representative office in Russia in 1992 and has more than 3,200 employees in the country.
The company also had previously temporarily shuttered its Ukrainian operations – including manufacturing at its plant in Kharkiv – to safeguard its employees there. It has helped to evacuate more than 800 people from the country, continued to pay full salaries to all Ukrainian employees during this period, and provided critical aid to employees who remain in Ukraine as well as logistical, medical, financial, and other practical support to those who left for neighbouring countries.
The company has one factory and approximately 1,300 employees in the country and has contingency plans in place to restart the supply of products once safe conditions allow.
In 2021, Ukraine accounted for around 2% of PMI's total cigarette and heated tobacco unit shipment volume and less than 2% of PMI's total net revenues.
PMI said that in 2021 its total shipment volume in Eastern Europe was flat due to lower cigarette shipment volume, mainly in Russia and Ukraine, but offset by higher heated tobacco unit shipment volume, primarily in Russia and Ukraine.
It also said it has committed to continuing to provide humanitarian aid in Ukraine. It has partnered with NGOs to help deliver food, medicine and other basic necessities, and has matched $300,000 in employee donations. It has pledged a further $10m to support international humanitarian efforts.
Japan Tobacco's actions in the region
Meanwhile, Japan Tobacco International (JTI) also announced it would suspend all new investments and marketing activities in Russian as well as the planned launch of its heated tobacco device Ploom X there.
"Unless the operating environment and geopolitical situation improve significantly, JTI cannot exclude the possibility of a suspension of its manufacturing operations in the country," the company said.
JTI considers Russia one of its largest markets, and added that it has four factories as well as close to 4,000 employees in the country. It said it remains committed to its workforce, and all employees will be retained for the foreseeable future.
In 2021 JTI reported that it controlled over a third of the Russian tobacco market and had seen shipments of tobacco and heated tobacco (grouped together) increase by around 5% on the previous year. For the CIS+ area (Commonwealth of Independent States, which includes both Russia and Ukraine), JTI reported core revenue for its tobacco business of $3.1bn.
The company has also suspended operations in Ukraine, where it has approximately 1,000 employees. "We have all been shocked to see the human tragedy unfolding in front of us," said president and CEO of the JT Group, Masamichi Terabatake. "The JT Group is extending all possible support to affected people and has already committed significant resources toward humanitarian aid, and continues to support many employee-led initiatives both locally and in the surrounding countries. I sincerely hope peace will return soon."
What British American Tobacco is doing
Similarly, British American Tobacco (BAT) said it had suspended all planned capital investment in Russia and will focus on its portfolio of locally produced tobacco products – including heated tobacco products.
"We are scaling our business activities appropriate to the current situation, including rationalising our marketing activities," the company said. "This fast-moving and complex situation demands us to constantly assess a wide range of factors and considerations. We are complying, and will continue to comply, with all international sanctions related to this conflict in full."
BAT had also fully suspended all business and manufacturing operations in Ukraine and was looking to provide support as well as assistance in the form of relocation and temporary accommodation. The company said it had 1,000 employees in Ukraine and 2,500 in Russia.
A BAT spokesperson told TobaccoIntelligence that in 2021 the company's revenue from Russia and Ukraine accounted for approximately 3% of the group revenue.
"We are deeply concerned about the conflict in Ukraine. The safety and well-being of our people there and across the region is our first priority," they said. "In Russia, we have a full establishment of our people right across the country, including substantial local manufacturing. Our business in Russia continues to operate. As a key principle we have a duty of care to all our employees at this extremely complicated and uncertain time for them and their families."
– Antonia Di Lorenzo and Freddie Dawson TobaccoIntelligence staff
Photo: Damian