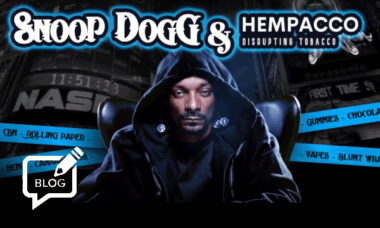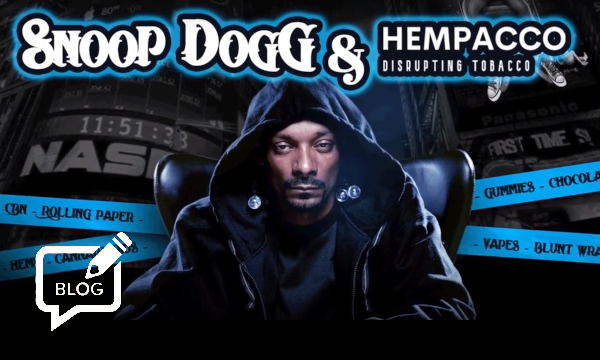 Since the rise of CBD, there has always been – hanging around the edges of the sector – the promise that hemp and cannabinoids could somehow address the issue of smoking. But this nice little theory has never really been more than that. Potential has never turned into reality. Could the addition of Snoop Dogg change that?
The renowned rapper and cannabis entrepreneur has signed a joint venture deal with Hempacco, a subsidiary of Green Globe International. The Snoop joint venture, HPDG, is meant to further Hempacco's aim of "disrupting tobacco's nearly $1tn industry with hemp cigarettes, smoking paper and other alternatives to nicotine tobacco".
Based in California, HPDG will develop, manufacture and market a line of various consumer packaged goods, including smokable hemp products, hemp paper, blunts, vapes, and edibles.
So will the company really prove much of a threat to tobacco – particularly given the already crowded nicotine alternatives market? In a nutshell: No. 
There's some scientific evidence that CBD and other cannabinoids in hemp may have some help in nicotine cessation. But the barriers to properly entering the nicotine alternatives market are too high. There's no clear path to place a hemp-derived product – probably a hemp cigarette – and there are too many established competitors.
No smoking gun
Even the argument that the "hard hump" of committed smokers might prefer a more conventional cigarette runs into problems given 22nd Century's very low nicotine conventional cigarette products are already on the market.
This is probably why the press release on Snoop Dogg's involvement focuses more on the FMCG area than smoking alternatives. It does say the company will look at smokable hemp products, hemp paper, blunts and vapes. But it also talks about edibles, nutritional supplements, skincare, and other categories.
"I was elated when Snoop Dogg told us he wanted to go into the fast-moving consumer goods vertical, producing portfolios of different products. My whole team was thrilled," said Hempacco's chief marketing officer, Jorge Olson.
"We can see the potential of a portfolio of brands in smokables, nutritional supplements, skincare, and other categories. When Snoop goes with us to a trade show, we can ensure distributor and wholesaler participation. It's a consumer-packaged goods brand's dream come true."
– Freddie Dawson TobaccoIntelligence staff
Photo: Hempacco/YouTube