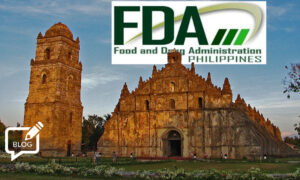 The Food and Drug Administration (FDA) in the Philippines is under public scrutiny after being accused of acting unlawfully in accepting foreign donations from The Union, a non-government organisation funded by the anti-tobacco Bloomberg Initiative.
The House Committee on Good Government and Public Accountability in Manila has hosted various hearings and legislative inquiries in recent months at which representatives have accused the FDA of acting against some of the most critical regulations in the public sector.
These include the Anti-Graft and Corrupt Practices Act of 1960, the Code of Conduct and Ethical Standards for Public Officials and Employees, the Tobacco Regulation Act of 2003, the Lobbying Act of 1957, and the Foreign Agents Registration Act of 1938.
FDA chief Rolando Enrique D. Domingo admitted in the House a while ago that in 2016 the agency received $150,430 from The Union, mainly to hire employees to draft the country's tobacco control policies.
Although admitting this grant, the agency has always denied that it in any way affected its approach to regulating tobacco-alternative products, like the recent rules establishing new restrictions on flavours and changes to labelling requirements.
Other FDA officials have said they accepted a grant from the private institution because the agency did not have a sufficient budget from the government.
In recent days, different consumer and advocacy groups have urged the FDA and the Department of Health to end any relationship with Bloomberg Philanthropies amid fear that the recent regulatory steps towards tobacco-alternative products have been influenced by the private organisation.
The parliamentary committee ended its work on the matter a couple of weeks ago and is expected to release a report soon with all the evidence gathered in the hearings and determine whether the FDA acted within the law.
– David Palacios TobaccoIntelligence staff