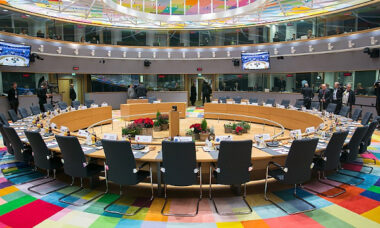 A European Council recommendation due in the autumn will be "a recommendation for a tobacco-free environment, regardless of the form tobacco takes," European Commission public health director John Ryan told a high-level Brussels meeting on the implementation of the EU Beating Cancer Plan (Beca) and the Non-Communicable Diseases Initiative.
Ryan, acting deputy director-general of the Directorate General for Health and Food Safety (DG-Santé), said Europe was at the forefront of the fight against smoking and was now seriously tackling new products, including e-cigarettes and smokeless tobacco products. "We want to map the situation to see where the gaps are," he said.
Council recommendations include strengthening rules on exposure to passive smoking, especially in the entertainment sector.
Ryan told the European Parliament Committee on the Environment, Public Health and Food Safety (ENVI) that more restrictive measures for novel tobacco products would come through the ongoing revision of the European Tobacco Products Directive (TPD) and the Tobacco Advertising Directive (TAD), while a "third lever" would be taxation.
"We are currently revising this regulation [the Tobacco Excise Directive (TED)]," Ryan said. "There are certainly new products that are intended to fall under this excise duty regulation. The first results are probably expected in the autumn.
"We are adding the final touches to this document, which will be sent to Parliament and then published so that everyone can follow the progress. This list will be available in its final version in the coming weeks."
A model for other diseases
Ryan said the Beca was a model for approaches to other non-communicable diseases, particularly diabetes and cardiovascular disease. Committee member Véronique Trillet-Lenoir of the Renew Europe group confirmed: "What we achieve in oncology, we achieve in other areas of medicine. Other non-communicable diseases should benefit from the advances against cancer."
She pleaded for a European strategy for the prevention of non-communicable diseases to free the process from the pressures of "influential groups".
Ryan said the risk factors for cardiovascular disease included smoking, physical inactivity and alcohol – similar determinants to those for cancer.
"There are strong links between the cancer plan and what we can do elsewhere," he stressed. "If you do something against cancer, it often has positive effects elsewhere. It is about preventing cancer but also other non-communicable diseases, which represent 80% of the diseases that are a problem today."
– Sonia Romero TobaccoIntelligence contributing writer
Photo: Wikimedia Commons