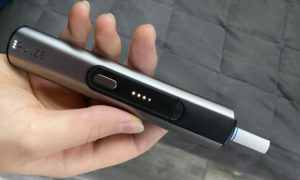 Imperial Brands announced today that it expects to deliver its yearly objectives for 2021 and expressed optimism about the performance of its heated tobacco device Pulze.
A pre-close trading update forecast adjusted operating profit for the six months to 31st March up by at least 1% at constant currency thanks to expected "significantly reduced losses" in the company's next-generation portfolio.
In January, Imperial said its heat-not-burn (HnB) product Pulze had received positive initial consumer feedback but gave no more details about its projected future.
Although the company's expansion of its heated tobacco activities in Japan and other markets has recently been paused, Imperial now says its preparation for market trials in heated tobacco later in 2021 is "on track". It is not yet known which markets these trials will take place in.
Revenue from Imperial's next-generation portfolio declined by 27% in 2020, largely because of its investment to support the launch of Pulze in Asia, and it announced a "more prudent approach" in its business model.
The manufacturer's shares were down 0.4% in early trading today.
What This Means: Bristol, UK-based Imperial Brands acknowledged that the current situation around Covid-19 across different channels and markets is affecting its activity.
The company will announce its half-year results on 18th May, when perhaps it will share more details of its plans for its HnB products.
– David Palacios TobaccoIntelligence staff