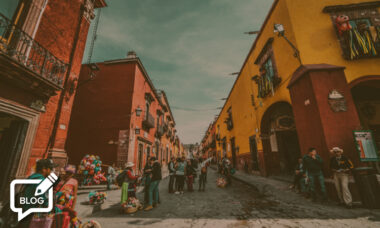 A recent step forward on heated tobacco taken by the US Food and Drug Administration (FDA) could be behind the shift of the Mexican government toward allowing the sale of these smoke-free devices, it has been suggested.
Roberto Sussman, professor at the Institute of Nuclear Sciences at the National University of Mexico (UNAM), believes that the US has a "strong influence in Mexico" and that the latest moves in the US toward the approval of Iqos 3 could have been an important factor behind issuing a new decree in July.
"It does not mean automatic imitation, but…approval by the FDA of a product is a strong argument in favour of those campaigning or lobbying for the legalisation and regulation of the product," Sussman said during an interview with TobaccoIntelligence.
A while ago, Mexico's Supreme Court concluded that devices used strictly for tobacco consumption, including HnB products, should be regulated as tobacco products and therefore permitted.
According to Sussman, this could be interpreted as easing up the conditions for possible near-future regulation of heated tobacco and other alternatives to combustibles, such as vaping.
The court opinion was also one of the main reasons why president Andrés Manuel López Obrador issued a decree in July lifting the import and export ban on heated tobacco devices and consumables, less than 18 months after a prohibition was approved.
Growing awareness of heat-not-burn in Mexico was shown by recent research published by the National Institute of Public Health.
It suggested that current smokers and dual users were primarily interested in trying heated tobacco, with 75% of respondents either somewhat or very interested in trying these products.
Of the 17.1% who were aware of these smoke-free products, more than half (52.7%) reported having seen them for sale in the country.
According to recent data released by Mexican economist Carlos Guerrero, household spending on tobacco increased between 2018 and 2020.
– Barnaby Page TobaccoIntelligence staff