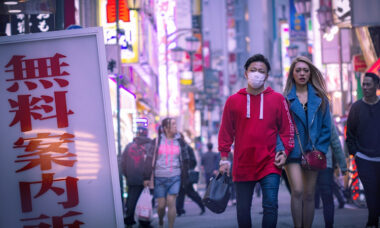 Regulations governing nicotine pouches in Japan are unlikely to change in the near future despite rumours that officials in Tokyo would be attempting to legalise them for wider use.
The Ministry of Health, Labour and Welfare (MHLW) has confirmed to TobaccoIntelligence that tobacco-free nicotine pouches would continue to be regulated as pharmaceutical products requiring a pharmaceutical licence, as stipulated in the Pharmaceutical Affairs Act. Imports for personal use are allowed.
"Any product containing tobacco leaf comes under the Tobacco Business Act, but anything without tobacco leaf and consisting of synthetic tobacco comes under the Act on Securing Quality, Efficacy and Safety of Products Including Pharmaceuticals and Medical Devices," a ministry official said.
Added tobacco
Article 2 of the Tobacco Business Act defines manufactured tobacco products as those made "in whole or in part from tobacco leaves in such a way that it can be used for smoking, chewing or snuff".
The official added: "To the best of my knowledge, there are currently no discussions taking place around changing the regulations."
The MHLW shares jurisdiction over tobacco and nicotine products with the Ministry of Finance.
Some manufacturers have attempted to place nicotine pouches in the Japanese market by adding tobacco leaf to circumvent the requirement for pharmaceutical approval.
One such is British American Tobacco (BAT), which launched its Velo product in Fukuoka in 2020 before expanding online sales nationwide. Outside Japan, Velo pouches contain only synthetic nicotine, and are advertised with the tagline: "No Hassles. No Tobacco Leaf. No Limits."
What This Means: Nicotine pouches will continue to be classed by the Japanese government as a pharmaceutical product and will therefore still need to comply with the Pharmaceutical Affairs Act.
– Gavin Blair TobaccoIntelligence contributing writer
Photo: Uki Eiri