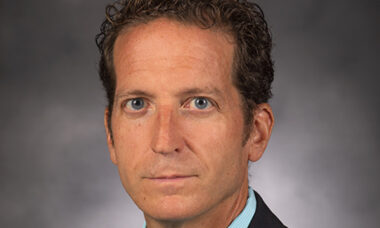 The appointment of Matthew Farrelly as the next director of the Office of Science at the US Food and Drug Administration (FDA)'s Center for Tobacco Products (CTP) comes at a potentially critical time for tobacco alternatives in the US, with a number of big calls for the "overwhelmed and fatigued" agency to make.
Farrelly, an expert in tobacco control research, will take up the post on 26th March, tasked by the FDA with a key role in "the centre's critical mission to protect Americans from tobacco-related disease and death". He joins the CTP from RTI International, a North Carolina-based independent, nonprofit research institute, where he served as chief scientist and director of the Center for Health Analytics, Media, and Policy.
He has worked in tobacco and nicotine science for over 25 years and has a PhD in Economics from the University of Maryland, College Park as well as a BA in Economics and French from Indiana University. He has led, or been involved with, numerous scientific endeavours related to tobacco control policies and regulatory approaches, including graphic health warning labels, taxation, smoke-free policies, state tobacco control programmes, retail advertising, and flavoured tobacco products.
In his new role, he will oversee the identification, development, and enhancement of science related to tobacco products, their use, and resulting morbidity and mortality with the goal of making regulatory decisions to significantly improve public health.
Importantly for novel tobacco and vaping products, the Office of Science also leads the FDA's premarket tobacco product application (PMTA) review process.
Scientific work on tobacco alternatives
Farrelly's stance on alternative tobacco products is as yet unclear – though it appears to be an area of interest for him. Commenting on a government survey released in 2017, which showed a decline in the number of US high school and middle school students using e-cigarettes, he suggested that vaping products might be losing their novelty among teens.
Later, together with other researchers, he conducted cross-sectional surveys of vaping product users aged 15-17 in New York in 2017 and 2019, assessing vaping frequency, reported nicotine content of vaping products used, risk perceptions of vaping, and openness to vaping cannabis.
The results of those surveys, released in June 2022, suggested shifts in youth behaviour toward more frequent vaping and use of higher nicotine products. Those conclusions supported previous findings about young people's misperceptions of the health risks of flavoured vaping products and highlighted openness among young vapers to vaping cannabis.
Farrelly was also among the named authors of a study examining whether smokeless tobacco use was associated with the use of social media and video games – an important potential initiator given the high use by rural white males. That study is just one of many Farrelly has conducted on smokeless tobacco.
Farrelly will take over the CTP post vacated last year by Matt Holman, who left to join Philip Morris International (PMI) shortly after signing off on a third generation of that company's Iqos heated tobacco system. Todd Cecil and Ben Apelberg have served as acting directors of the Office of Science over the past six months.
– Antonia Di Lorenzo TobaccoIntelligence staff
Photo: RTI International