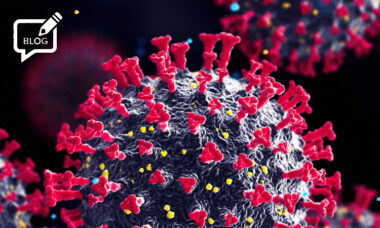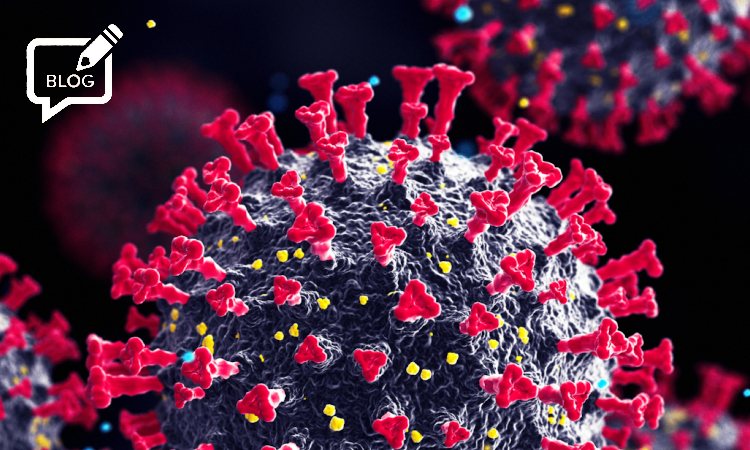 Rejection by the World Health Organization (WHO) of  a new Covid-19 vaccine on anti-tobacco grounds will almost certainly end up having a negative impact on public health – particularly in the developing world.
The vaccine, Covifenz, was developed in Canada by the manufacturer Medicago and approved there. It was meant to play a part in the WHO's Covid-19 Vaccines Global Access (COVAX) programme, which seeks to provide vaccines to the developing world. But it has been denied pre-qualification and will almost certainly also have full emergency approval withheld.
The WHO's emergency use listing (EUL) pathway is a procedure that assesses the suitability of novel health products during public health emergencies with the objective of making medicines available as rapidly as possible.
The WHO based its rejection of Covifenz for the EUL pathway solely on Medicago being partially owned by tobacco giant Philip Morris International (PMI) rather than on the safety or efficacy of the vaccine itself. Objectors said Article 5.3 of the WHO's Framework Convention on Tobacco Control (FCTC) requires signatories "to protect their public health policies related to tobacco control from commercial and other vested interests of the tobacco industry".
Mariângela Simão, the WHO's assistant director-general for drug access, vaccines and pharmaceuticals, told a media briefing: "Due to its connections – it's partially owned by Philip Morris – the process is put on hold. The WHO and the UN have a very strict policy regarding engagement with the tobacco and arms industry, so it's very likely it won't be accepted for emergency use listing."
More than 60 anti-smoking organisations applauded the WHO's decision to stand firm.
Gold standard
The move to block Covifenz might be reassessed if Medicago divested itself of tobacco interests. PMI is reportedly open to the idea but has not taken any steps in that direction.
The company's interest in investing to support the vaccine's development is understandable. Covifenz is a plant-derived virus-like particle (VLP) vaccine made from a close relative of tobacco, Nicotiana benthamiana, using techniques and technology that were pioneered in work on the tobacco plant, which remains one of the primary crops used in the development and production of plant-derived VLPs.
Therefore, it makes sense for a tobacco company to acquire a minority 25% holding in the pharmaceutical company responsible – particularly a tobacco company with the stated aim of moving entirely away from combustible cigarettes as a source of revenue.
The worry now is that the WHO will miss out on an effective and usable vaccine for fighting Covid-19 in the developing world simply through policy intransigence.
Currently, messenger RNA (mRNA) vaccines are the gold standard in terms of efficacy in vaccination against Covid-19. They work by skipping directly to the body's immune response. Rather than introducing any virus, mRNA vaccines introduce instructions to make a protein associated with that virus which the body can target. Because this protein is essential for the virus's survival, once primed, the body can target and destroy it.
Developing countries' low vaccination rates
As the mechanism is relatively straightforward, these vaccines can be developed quickly. They are also targeted, which can be an advantage as well as a disadvantage; mRNA vaccines do not produce a full immunologic response, but focus the body's resources on one particular element of the virus, prompting an efficient reaction.
For Covid-19 this was the characteristic spike protein. However, if this target changes during viral evolution – as was seen with the Omicron variant – the effectiveness of the vaccines can be diminished.
Equally, although mRNA vaccines can be developed quickly – and for Covid-19 they provided an initially high efficacy rate – they are also expensive to produce and are not easy to use. The need for extreme refrigeration makes them difficult to distribute, particularly in the developing world.
Partly as a result, single-dose vaccination rates in developing countries average around 16%, compared to about 67% globally. This is where plant-derived VLP vaccines could step in.
VLPs are substances that closely resemble viruses structurally but lack the genetic material that allows them to replicate, rendering them naturally inert.  VLPs are less efficient in terms of targeting, producing a full immune response. And because they are inert, they must be administered in high dosages, meaning their unit cost plays a large role in determining their success.
Genetic modification
Non-plant-derived VLP vaccines that existed before Covid-19, such as Gardasil, came with high price tags, due in part to their elevated manufacturing costs. However, the pandemic has encouraged work on plant-derived VLPs that are more cost-effective.
Instead of building expensive bioreactors to manufacture VLPs in labs, plants are genetically modified to produce these molecules, which are then harvested and used to make vaccines. Not all VLPs can be made this way but several, like the VLPs used in Covifenz, can be.
Some other disadvantages remain. Being plant-derived means such vaccines could pose an allergy risk for certain individuals – particularly if orally delivered rather than injected. More widely, there are concerns around the impact plant-derived VLPs may have on cultivation. Modified plants for vaccines could unintentionally pollinate plants not intended for such purposes, potentially posing issues for crops, while certain food crops could be diverted to vaccine production, leading to food security issues.
Other plants with an intricate metabolic process that can facilitate the production of complex molecules, such as spinach and potatoes, can and have been used in the development of VLPs. But research in these areas is not as advanced as it is for tobacco and related crops – meaning slower progress at a time when Covid vaccinations are urgent.
Tobacco is also an ideal candidate for this because it has no role as a food crop, eliminating concerns over crop competition between vaccine and food production. Additionally, tobacco genetics are well understood and can be modified with relative ease, and the plant yields a large amount of biomass with a short life cycle, speeding up potential production time.
One notable shortcoming, however, is that tobacco requires extensive purification, meaning lower production costs could best be achieved in other plants.

Higher efficacy, lower need for refrigeration
According to documents submitted by Medicago, Covifenz has a 71% efficacy rate against Covid-19 and was not shown to be associated with any major side effects.
This efficacy rate is slightly lower than that initially documented for mRNA vaccines but must be viewed in the changing epidemiological profile of the disease. For example, Covifenz efficacy was studied during the more-contagious Delta variant.
Either way, Covifenz's efficacy is already higher than other vaccines reliant on traditional technology, such as Sinovac (51%), that have gained WHO approval. And Covifenz's plant-based VLP approach allows it to be manufactured at a significantly lower cost than other vaccines, while only requiring normal refrigeration rather than the extreme refrigeration necessary for  mRNA vaccines.
Going forward, Medicago is working on a vaccine for many other diseases, including seasonal flu, norovirus and rotavirus, while other companies backed by big tobacco, such as one supported by British American Tobacco (BAT), have Covid-19 vaccines in development. It is thought that plant-derived vaccines, spearheaded by tobacco, could grow by a factor of ten times over the next six or seven years.
These vaccines will work in conjunction with mRNA vaccines to define the future of the field. Because they are both non-viral and genetically malleable, they significantly reduce the danger of vaccines while expanding their potential breadth, including to non-communicable diseases such as cancer.
Difficult to justify
Each method possesses unique advantages and disadvantages, but they should really be seen as working in tandem rather than as competitors. Preliminary research suggests that strong protection against Covid-19 was achieved using an mRNA vaccine boosted by a VLP one. In fact, it may be possible to merge the technologies.
Altogether this makes the WHO's opposition to the development of plant-based VLP vaccines on purely dogmatic anti-tobacco grounds even more frustrating.
A commitment to reducing smoking is one thing, but an objection to the development of a field with the potential to revolutionise vaccine development is difficult to justify. In this context, preventing tobacco companies from profiting is not an inherent public health act, particularly when it comes at the cost of potentially stifling vaccination rates. If the framework truly prevents tobacco-related vaccine research, signatories should re-evaluate their commitments.
Denying access to Covifenz and possibly other tobacco-derived vaccines could lead to avoidable deaths, particularly in the developing world. Plant-based and tobacco-derived vaccines hold promise for the future.
– Clayton Hale TobaccoIntelligence contributing writer
Photo: Medicago
Would you like to know more about the World Health Organization? You can now download our business briefing "WHO FCTC members urged to change attitude towards tobacco alternatives" for free, using the form at the top of this page.