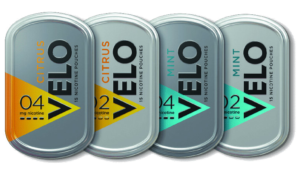 The Altria Group has filed a lawsuit for patent infringement against RJ Reynolds Vapor Co, a subsidiary of Reynolds American, over its Velo smokeless product.
The suit, filed in the US District Court for the Middle District of North Carolina, alleges Reynolds infringed three patents in its nicotine pouch product.
"Reynolds Vapor is aware of Altria's valuable patents and nonetheless has infringed and continues to infringe them," Altria and its subsidiary US Smokeless Tobacco Co claim. "As such, Reynolds Vapor is liable to Altria for monetary damages as a result of its infringement."
Altria is demanding unspecified monetary damages, which it claims should be tripled because of Reynolds's "willful infringement" of the patents. Altria is also asking for Reynolds to be held responsible for its court fees.
The suit claims both the Velo citrus and mint varieties infringe three of US Smokeless Tobacco's patents for a smokeless pouch product using a non-hermetic seal for freshness.
'Retaliation'
It comes a month and a half after Reynolds filed a patent infringement suit against Altria over its heat-not-burn (HnB) technology.
Reynolds spokesperson Kaelan Hollon claimed the new suit was filed "in retaliation for the patent infringement complaints filed by Reynolds in April".
"While we are still reviewing the complaint, we believe it is without merit and will vigorously defend the case and our innovative next-generation products," Hollon said.
The Velo brand was introduced in mid-2019 and is poised to be the cornerstone of Reynolds' emerging modern oral portfolio.
British American Tobacco (BAT), the owner of Reynolds , claims Velo is currently present in more than 100,000 US retail outlets.
What This Means: The Altria lawsuit, which also includes six other patents related to Reynolds' Vuse Alto e-cigarette line, shows rising legal tensions between the two industry giants at a critical time for the performance of smokeless products in the US.
– Julian Hattem TobaccoIntelligence US states correspondent