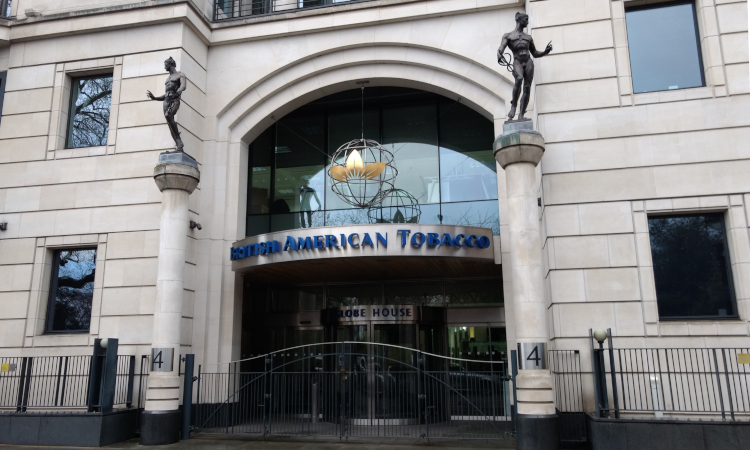 British American Tobacco (BAT) said its "new category" business continues to drive substantial volume, revenue, and market share growth – significantly contributing to the company's overall performance.
It expects growing contributions across all new categories and all regions by the end of 2022.
"Our exciting new product launches and innovations, supported by further geographic expansion, have enabled the addition of another 3.2m consumers within our non-combustible franchise in the first nine months, reaching 21.5m [in total]," said BAT chief executive Jack Bowles. "We are investing in new categories, driving sustainable growth while making excellent progress in reducing operating losses."
According to the second half pre-close trading update, the company saw encouraging early results from its Glo Hyper X2 heated tobacco device launch in Japan following its national rollout in October and recent launches in 19 additional global markets. BAT also plans further rollouts by the end of the year.
Category volume share was up 1.6 points in crucial markets, reaching 19.5% for the year. In Europe, Glo reached 20.4% volume share, up 4.0 percentage points in key markets, while in Japan, BAT's Hyper heated tobacco device drove Glo's total nicotine volume share up 50 basis points (BPS), compared to 2021, to reach a share of 7.3%. BPS are used to show the change in the value or rate of a financial instrument; for example, a 1% change equals a change of 100 BPS, and a 0.01% change equals 1 basis point. So, 50 BPS is a 0.5% change.
Modern oral segment shows promise, with Velo leading the pack
In the modern oral segment, European volume share is expected to stand at 69.1%. The company's Velo nicotine pouch brand remains the volume share leader in 15 modern oral markets in Europe, said BAT.
The company added that it believed this was driven by innovations it was doing in the category such as the introduction of Velo Mini pouches and the Velo Max range, which has a higher nicotine content.
In Pakistan, which is now the third largest modern oral market for BAT, Velo has achieved a monthly volume of greater than 40m pouches, demonstrating its potential in emerging markets.
However, the company forecasts that overall category volume share in key modern oral markets will be 30.6%, down 4.1 points compared to last year. This result is driven by the US, where the company has continued to prioritise investment in the much larger vaping category likely due to its successful premarket tobacco product applications (PMTAs).
In the vaping segment, the company saw a continued incremental solid category growth internationally, driven by the disposables segment, thanks to the recent launch of Vuse Go, which has achieved the No. 2 value share in France and the UK.
BAT said it is on track to reach its target of £5bn revenue in new categories by 2025. The company expects revenue growth of 2% to 4% at constant currency rates. The full-year global tobacco industry volume is expected to be down by 2% from 3% previously, due to a continued post-Covid recovery in emerging markets.
– Antonia Di Lorenzo TobaccoIntelligence staff