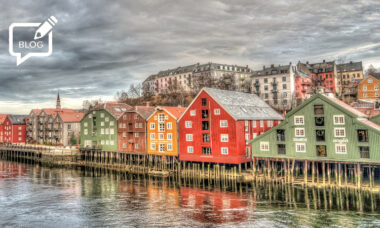 Recent changes to Norwegian regulations are unlikely to have a significant impact on the country's tobacco alternatives market.
Last year authorities changed the rules to allow companies to apply to the Health Directorate for permission to sell new tobacco and nicotine products. This altered a ban on the wholesale import and sale of new tobacco products that had been broadly applied since the 1970s to any products which are smoked, sniffed, sucked or chewed and made at least partly of tobacco.
This was recently followed by confirmation of the adaptation of the EU's second Tobacco Products Directive (TPD2) into the country's EEA Agreement.
However, neither action is expected to have a significant impact on the market in the short term. With regards to selling new tobacco alternative products, a spokesperson for the Norwegian Directorate of Health said four applications for oral nicotine pouches had been received so far. One was declined, while three are still pending. One application for a heated tobacco product has yet to be processed.
The declined application was from Swedish Match, which told TobaccoIntelligence its application was denied because, although pouches were likely less dangerous than conventional cigarettes, their potential attractiveness – particularly for young users – was too high for the products to be allowed.
Our estimates stand
This suggests that the bar for approval is likely to be set extremely high and few companies will gain permission to sell. This in turn means expected growth rates developed by TobaccoIntelligence last year are unlikely to be affected.
Further, the low smoking rate and high uptake of existing alternative tobacco products in the country means changes that could permit the sale of nicotine-containing vaping products are also unlikely to have an impact.
Development is likely to be further limited by taxation, with tax categories for heated tobacco and nicotine pouches being established. The 2022 Budget Law set the excise duties rates for nicotine pouches at NOK0.4521 (€0.04521) per g.
The good news is that across all of Scandinavia, the market size for nicotine pouches is expected to grow. Analysis from TobaccoIntelligence estimated the combined market to stand at $58.1m last year, before increasing to $87.9m in 2022 and $110.8m in 2023.
Further estimates suggest online sales continue to rise, around 1200 tonnes of snus is sold per year in Norway and the average annual consumption of snus is around 3.8 kg per user.
– Freddie Dawsonn TobaccoIntelligence staff
Photo: Michelle Raponi