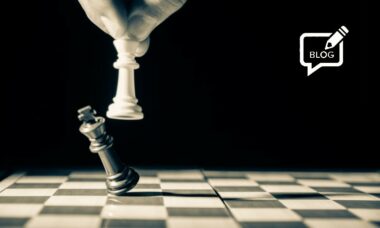 It looks like herbal sticks for heated tobacco devices have really hit the big time. And by big time, read Big Tobacco. Both British American Tobacco (BAT) and Philip Morris International (PMI) have launched a nicotine-containing tobacco-free stick for their heated tobacco devices – recently, PMI for its Iqos device under the Levia brand and, prior to that, BAT for its Glo device under the Veo brand.
With the companies not discussing further details, both the ultimate motivation and what exactly will be going in there instead of tobacco remain solely in the realms of speculation.
For now, it certainly looks like the Big Tobacco companies are hoping to provide flavoured products to consumers in the face of growing heated tobacco flavour bans – such as the one implemented by the EU that comes into force at the end of October.
A focus on flavours
Preliminary information gathered by NGP Trends seems to indicate a focus on flavours for PMI's Levia herbal heated sticks. For example, mock-ups of the packaging included in a trademark filing is similar to the sphere-filled logo used for PMI's Terea range of heated tobacco sticks containing flavour capsules.
Flavours also appear to be the main focus of several of the existing competitors. For example, Unicco provides herbal heated sticks that use a blend of tobacco and mint alongside nicotine salts and come in a variety of flavours.
There is also speculation that the tobacco companies could be looking at herbal heated sticks as a way around tobacco taxes in some jurisdictions. However, as TobaccoIntelligence has pointed out, quite a few jurisdictions already cover herbal heated sticks in tobacco tax regimes and more are making moves to close loopholes. As for the remainder, well there is nothing like Big Tobacco activity to motivate legislators to act quickly – a fact PMI and BAT are surely aware of at this point.
There are also thoughts that the Big Tobacco companies may be looking at herbal heated stick alternatives to market or portray them as "healthier" than their tobacco counterparts. However, that is a dangerous game to play and one neither company is likely to really explore.
PMI has already successfully secured reduced-risk status for its Iqos heated tobacco device in major markets such as the US. Why go through the effort and expense of developing and proving a less risky than the reduced-risk alternative when the reduced-risk alternative has already been accepted?
Heading off the upstarts
Equally there is also the possibility of some unknown emerging in the future to show smoking a herbal heated stick is not as safe as once thought. Look at diacetyl and vitamin E acetate for vaping products. It may be argued that majority of responsible vaping companies did not use these ingredients (and indeed vitamin E acetate was, as far as is known, entirely confined to cannabis vaping products – with nicotine vaping products only being tarred with the same brush).
But that is partly the point. No one brand has control over what the various myriad other herbal heated stick brands are doing, and it only takes one to make a mistake for consumer perception of herbal heated sticks as a category to tank – in much the way nicotine vaping suffered the fallout of a cannabis-vaping-created public health disaster.
Plus, much the same as taxes, there are few things that will make regulators move quicker than a Big Tobacco company getting involved with some product that can claim to be a "healthier" alternative in some way.
There is, of course, the curious case of the very low nicotine cigarette – an actual cigarette – being granted US Food and Drug Administration (FDA) reduced-risk status, whilst other clearly lower-risk products languish or are outright banned. But that is a story for another time.
For now, it looks like flavours are potentially the main driver of PMI's entrance into nicotine-containing tobacco-free herbal heated sticks. Of course this again may be a trigger for regulators to expand definitions to encompass such products in flavour bans. But even in those cases, PMI and BAT will still have achieved at least a secondary objective it surely must have: heading off those upstart niche brands making these Iqos- or Glo-compatible tobacco-free nicotine sticks.
After all, the next best thing to having a piece in that game is ensuring there is no game at all. And Big Tobacco companies, with an eye on the long term and copious war chests to support strategies, can pull moves such as launching brands simply to head off tiny rivals nibbling at market share before deciding whether to simply buy those alternatives outright – exactly as happened in vaping.
– Freddie Dawson TobaccoIntelligence staff
Photo: GR Stocks