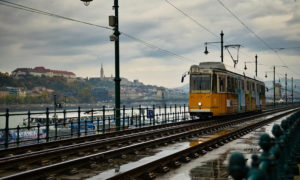 The Hungarian government is proposing to increase taxes on tobacco-alternative products after EU authorities in Brussels called on the country to apply the minimum EU threshold for excise duty on cigarettes.
Bill T/13258, amending the Excise Tax Act presented by the Ministry of Finance in October, seeks to increase taxes on smokeless tobacco and nicotine pouches from HUF19,160 (€52.44) per kg to HUF22,400 (€61.31) from 1st January to 31st March 2021. From 1st April, the tax will go up again, to HUF23,600 (€64.60).
The heated tobacco tax will be raised from HUF10 (€0.027) per piece to HUF12.5 (€0.034) from January through March, and then to HUF15 (€0.041) from 1st April 2021.
Novel tobacco products are among the list of goods subject to excise taxation since November 2016, when Hungary's excise law was amended. The tax became effective on 1st January 2017.
'We had no choice'
In 2019, Europe called on the Hungarian government to increase cigarette taxes and the European Commission referred the country to the Court of Justice for failing to apply the minimum EU threshold for excise duty on cigarettes set out in EU rules on manufactured tobacco.
Norbert Izer, state secretary for tax affairs, said Hungary had "no choice" but to increase the tax rate.
"The EU is already working to harmonise the tax rules for new types of products, such as electronic cigarettes, smokeless nicotine pouches and heated tobacco sticks, with a minimum tax burden," he said.
A final decision on introducing a new harmonised tax scheme for tobacco-alternative products in the EU is expected by autumn in 2021.
What This Means: The Hungarian bill is currently with the parliamentary Economic Committee. TobaccoIntelligence expects it to be adopted by the end of the year.
–  TobaccoIntelligence staff
Photo: BlueJack92