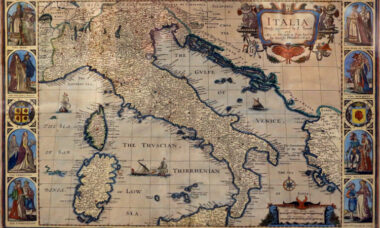 Nicotine pouches will officially be regulated in the Italian market following approval of a bill by the country's Senate. The Chamber of Deputies had already approved the text.
So far, such products were not regulated and considered consumer products, as confirmed to TobaccoIntelligence by the Ministry of Health.
Manufacturers and importers will be required to submit a notification to the Customs and Monopolies Agency (ADM) and the Ministry of Health six months before any pouch is placed in the market. The measure, drawn up by the liberal Italia Viva party, will require pouches to bear a tax stamp from 1st January 2023, with the tax rate confirmed at €22 per kg.
The provisions feature no further required restrictions in areas such as permitted ingredients, health warnings, packaging or advertising. However, it is believed likely such measures will be introduced by the ADM in due course.
Interest in the Italian pouches market is expected to increase dramatically, with companies such as Swedish Match likely to investigate the possibility of exports to the country following regulation.
The company told TobaccoIntelligence in June 2021 that it did not sell nicotine pouches in Italy but might be interested in doing so if clear regulations were put in place. This followed the seizure of a number of Swedish Match Zyn brand pouches that appeared on sale in Rome.
Meanwhile, the Chamber of Deputies Budget Committee has rejected a proposal to lower the excise duties on heated tobacco consumables. Under the proposal, heat-not-burn (HnB) products would have been taxed at 30% of the excise duty levied on traditional cigarettes, but instead they remain at 35% of that rate.
In December 2021, Italian senators from different political parties tabled amendments to the 2022 Budget Bill to modify the excise tax rates on heated tobacco products. Some were looking for an increase and others a decrease from January but no agreement either way was reached.
What This Means: The new regulatory framework for nicotine pouches will bring clarity to the market of such products in Italy, while until now they were considered consumer products and falling into a legal grey area.
– Antonia Di Lorenzo TobaccoIntelligence staff