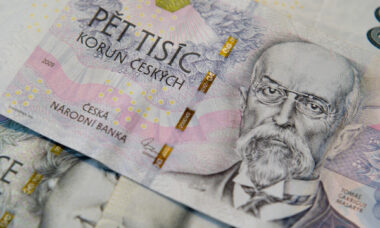 The Czech Pirate Party, a member of the ruling five-party coalition government, has voiced opposition to the cabinet's proposal to impose a tax of CZK3.45 (€0.14) per g on nicotine pouches and "other nicotine products".
The bill drawn up by the Ministry of Finance also proposes a tax rate of CZK10 (€0.42) per ml on e-cigarette refills regardless of nicotine content.
Currently under debate by the Chamber of Deputies, the lower chamber of parliament, it represents "the most significant part of the measures to reduce the structural deficit of the state budget and consolidate public finances," according to the accompanying documentation.
The Pirate Party made its position clear last week when it tweeted: "Alternatives to traditional cigarettes, such as e-cigarettes and heated tobacco, are a less harmful choice and can help people transition to less risky ways of using tobacco. By sharply increasing taxes on these products, we would contradict the goal of reducing their consumption."
The government has a stable majority of 108 out of the 200 seats in the chamber. The Pirates have only four of those seats, but remain the second most popular political force in the government, with more leverage over their coalition partners than their small number of MPs would suggest.
A poll taken last month by Politico.eu found 11% support for the Pirates among voters.
The only member of the coalition with more popular support was prime minister Petr Fiala's Civic Democratic Party (ODS) at 16%.
Its social-liberal stance on various issues means the Pirate Party is often at odds with more conservative coalition partners, such as the Christian and Democratic Union-Czechoslovak People's Party (KDU-ČSL).
Czech industry website Vapemania said the government aimed to generate additional tax revenue of CZK7bn (€294m) through the proposed measures. However, commentators were unsure what impact the tax would have on the industry, whether the increase would squeeze margins or significantly increase the price for consumers.
– Jarosław Adamowski TobaccoIntelligence contributing writer
Photo: Miloslav Hamřík