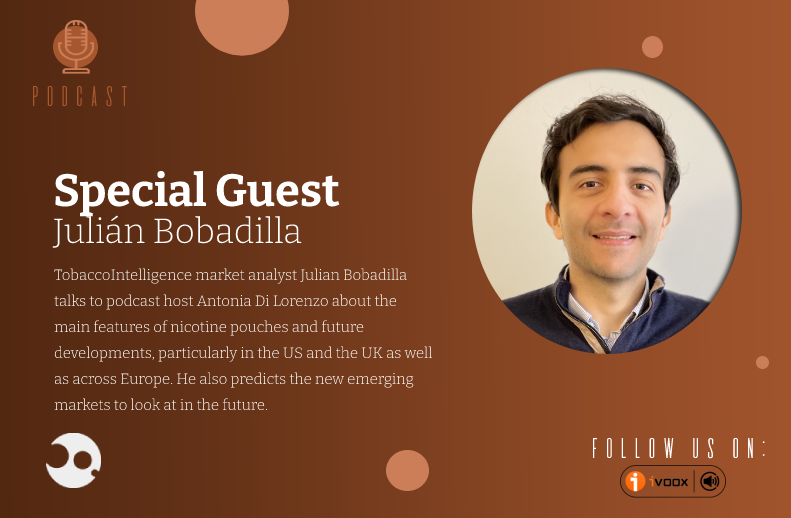 In this podcast episode, TobaccoIntelligence market analyst Julian Bobadilla talks to podcast host Antonia Di Lorenzo about the main features of nicotine pouches and future developments, particularly in the US and the UK as well as across Europe.
He also predicts the new emerging markets to look at in the future.
For more data and analysis on the tobacco alternatives industry, please find our latest market and regulatory reports in our online store.
If you need further details, feel free to contact us through this form or through any of our channels.
– TobaccoIntelligence staff