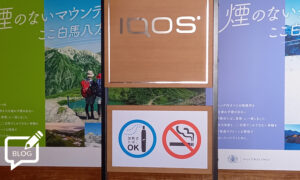 Japan was the stand-out success story for Philip Morris International (PMI)'s Iqos from its early days, with the product achieving an astonishing level of market penetration that led some people to over-optimistic projections for the rest of the world.
They haven't quite come true, even in places where Iqos has done pretty well, confirming that for nicotine products – as for so many things – Japan is an idiosyncratic market, and Japanese consumer tastes can't be relied on as bellwethers for other markets.
Still, one new development in Japan on which we report this week sets an example which proponents of harm reduction could do well to advocate elsewhere: the increasing trend toward heated-tobacco-only areas in public spaces, replacing those where smoking was allowed.
This has been brought about by regulation as well as the popularity of the products themselves, of course, but (like vaping-only zones) it has two important impacts.
First, it signals to everyone – whether they're actually heated tobacco users or not – that this form of nicotine consumption is considered preferable to smoking. And second, it creates a real benefit for users, not only enabling those who have taken up heated tobacco to stick with it but also perhaps encouraging existing smokers to switch.
It can be argued that HnB and vaping zones only foster dual use (smoke at home, switch to permissible alternatives out-of-home). That's certainly a valid objection, and it's likely that banning all consumption of tobacco and nicotine products is more powerful in pushing some smokers – the more resolute – toward quitting.
But for those who have less determination to give up, complete bans provide no incentive to reduce risk. Limiting consumption to less harmful alternatives, as these Japanese venues are doing, at least provides the hesitant smoker with another strong reason to change.
– Barnaby Page TobaccoIntelligence staff
Photo: Hakuba Happo-one Snow Resort