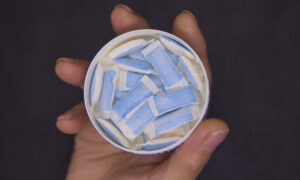 More than 31% of current European smokers would be interested in trying snus if it was legalised, according to a 2020 survey carried out by the organisation European Tobacco Harm Reduction Advocates (ETHRA).
The research, which gathered 35,000 responses from the 27 EU countries – plus the UK – revealed that harm reduction was the most strongly cited reason for adopting snus (75%).
Six out of ten snus users said they were using the smoke-free products to quit smoking. The survey also reported that 73.7% of snus users had completely quit combustibles.
The current version of the EU Tobacco Products Directive (TPD) prohibits the sale of tobacco for oral use – except in Sweden.
When asked about effective aids they used for quitting smoking, 43.3% of Swedish ex-smokers who responded to the survey mentioned snus and/or nicotine pouches.
What This Means: ETHRA has recommended the lifting of the EU ban on the sale of snus in the upcoming TPD revision. "Even if only a fraction of smokers adopted snus, it would reduce the burden of smoking-related illness and premature death for millions of Europeans," it concluded.
Nearly 3% of the survey sample said they were snus users, 1.6% used heated tobacco and 1.5% nicotine pouches.
– David Palacios TobaccoIntelligence staff and Antonia di Lorenzo contributing writer
Photo: Bengt Wiberg