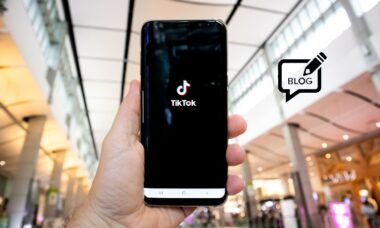 The use of social media influencers to market nicotine pouches has been drawing media attention.
But even in the wake of the UK Advertising Standards Authority's (ASA) recent actions on vaping, the marketing of nicotine pouches in the UK remains rather unregulated.
The ASA simply asks that pouches be advertised in a "responsible manner". It further states that any marketing of nicotine pouches in the UK must comply with all relevant rules in the UK codes and rules on social responsibility. But this only means they should not mislead, be harmful or make medicinal claims if unlicensed.
The ASA told TobaccoIntelligence that any further restrictions or guidance on the marketing of nicotine pouches – for example, to bring them in line with restrictions on vaping products – is a question for the parliament and the government.
No plans for further guidance or restrictions
A spokesperson for the ASA added that there were no specific plans to update guidance on the advertising and marketing of nicotine pouches in the UK.
It also appears there are no current plans afoot to place more regulations or restrictions on them at the governmental level, according to comments in a recent article on the matter. The Department of Health said it was aware of concerns around the marketing of nicotine pouches but believed usage remained low in England.
The spokesperson said that the UK Code of Non-broadcast Advertising and Direct & Promotional Marketing (CAP Code) and Code of Broadcast Advertising (BCAP Code) "will continue to monitor any legislative and market developments for these products in considering whether specific restrictions for nicotine pouches should be introduced".
"The ASA will continue to take action against non-compliant ads," they added.
No motivation for self-policing
Pouches were recently the subject of an investigation by The Observer, a Sunday newspaper in the UK. The investigation did find social media campaigns, including the use of influencers, particularly on Instagram.
This included highlighted ads such as some in partnership with music festivals that commentators alleged were "advertising fun" – something that would not be permitted with other similarly age-restricted products.
Like the issues with TikTok and vaping, Instagram said ads that promote tobacco-related products go against its policies and that it will remove content that breaks those rules. But again, self-policing seems to be lax when there is little motivation to do so.
So for the time being it's a bit of a free-for-all in the world of UK nicotine pouch marketing. What's to be done remains to be seen. Certainly a set of restrictions like those currently in place for vaping would be difficult for the industry to deal with, but the present – essentially unregulated – situation is unlikely to remain.
– Freddie Dawson TobaccoIntelligence staff
Photo: Olivier Bergeron