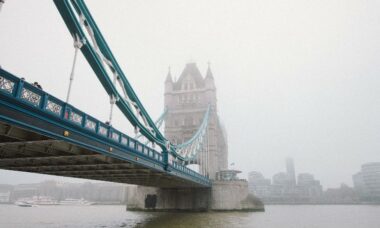 Recognition in a UK government-commissioned report of the role vaping can play in the future of public health in England has been welcomed – but there is some disappointment that the positive approach does not extend to other alternatives to smoking.
While the independent tobacco review led by Javed Khan, former chief executive of the children's charity Barnardo's, provided some pro-vaping recommendations to help the UK government toward its aim of a smoke-free society, it did much less to promote other tobacco alternatives.
Khan did examine the possibility of introducing snus but said that for the time being "it should not be a priority for the government's legislative time".
And he gave little support to heated tobacco, though he did say that the government must "facilitate access" to other available safer alternative nicotine products, such as pouches.
Way behind target
According to the report, which was commissioned by health minister Sajid Javid, the government must increase its investment of £125m per year in smoke-free policies, including an extra £70m in stop-smoking services.
Action on Smoking and Health (ASH) UK chief executive Deborah Arnott agreed with Khan on prioritising an increase in government funding for tobacco control.
"England is way behind target on the government's smoke-free 2030 ambition, and while tougher regulations will help, without additional investment we will never get back on track," she added.
MPs Bob Blackman and Mary Kelly, respectively chair and vice-chair of the All-Party Parliamentary Group (APPG) on Smoking and Health, also welcomed the recommendation of significantly enhanced funding for tobacco control.
"Now it's time for the government to deliver a sufficiently funded Tobacco Control Plan containing the actions it knows are needed," said Blackman.
Kelly added: "The additional funding for regional and local tobacco control [Khan] recommends will be vital if the forthcoming Tobacco Control Plan is to succeed in securing a smoke-free future for the next generation in our communities."
Children forever
However, some experts raised concerns about a proposal in the report to raise the legal age for purchasing tobacco products from 18 by one year each year to effectively prohibit the future sale of tobacco products to people in England.
Christopher Snowdon, head of lifestyle economics at the Institute of Economic Affairs, said  the proposal would mean "treating the adults of the future as if they were children forever".
"In years to come, perhaps we will see furtive 40-year-olds hanging around outside shops looking for 41-year-olds to buy them cigarettes," he said.
Daniel Pryor, head of research at the Adam Smith Institute, said the idea was "a stealthy way of making smoking illegal and creates a bizarre two-tier system of adulthood".
He added: "The only sensible aspect of this review is the acknowledgement that the government should double down on the success of safer smoking alternatives like vaping. But even then, it takes a lukewarm attitude, dismissing any reforms targeted at reduced-risk products like heated tobacco and snus, which help address the different preferences of different smokers."
Other recommendations in the report include packaging restrictions to make vaping products less attractive to under-age consumers and a ban on free samples.
The government will consider the report's findings when drafting its new tobacco control plan and a white paper on health disparities. Both documents will be released later this year and are expected to introduce significant interventions to reduce smoking rates and support smokers who want to quit, especially among disadvantaged communities and young people.
What This Means: The policy recommendations officially apply only to England since health policy in other parts of the UK – Wales, Scotland and Northern Ireland – is devolved to regional control, but those authorities may well follow suit on any broad policy ideas implemented.
This would presumably be the "official" endorsement of vaping as a smoking cessation tool that would likely lead to greater promotion through stop smoking services as well as the proposal to effectively ban the sale of tobacco products to the entire population by raising the age limit year on year – not a particularly stealthy way of doing so, despite Pryor's remarks.
– Antonia Di Lorenzo TobaccoIntelligence staff
Photo: Robert Bye