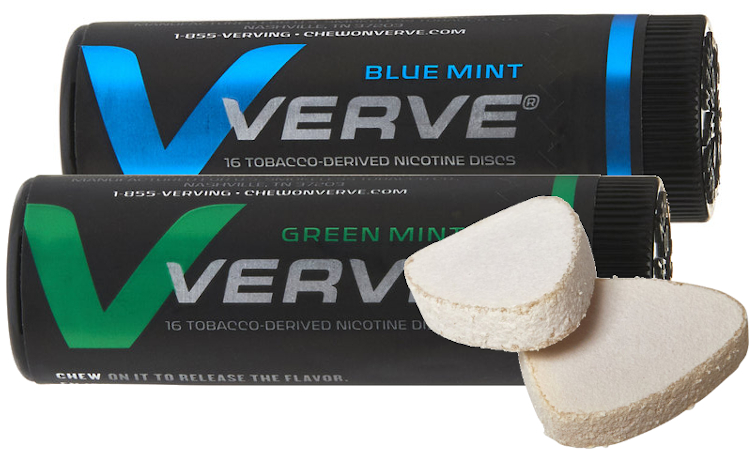 The US Food and Drug Administration (FDA) has issued marketing authorisation for four mint-flavoured oral tobacco products formerly manufactured by Altria's subsidiary US Smokeless Tobacco Company (USSTC). The products, marketed under the brand name Verve, were discontinued in February 2019, seven months after the company initially sought marketing permission.
The FDA has now said, after reviewing the company's premarket tobacco product applications (PMTAs), that marketing the products "would be appropriate for the protection of the public health".
"Ensuring new tobacco products undergo a robust premarket evaluation by the FDA is a critical part of our mission to protect the public – especially kids," said Mitch Zeller, director of the FDA's Center for Tobacco Products (CTP).
The data submitted to the FDA showed that "the risk for youth uptake of these particular products is low, and stringent marketing restrictions will help prevent youth exposure". Further, evidence showed that Verve products could help addicted smokers switch, Zeller added.
'It doesn't mean they're safe'
The FDA said that marketing authorisation allowed the four products – Verve Discs Blue Mint, Verve Discs Green Mint, Verve Chews Blue Mint, and Verve Chews Green Mint – to be legally sold and distributed in the US, adding the rider: "it does not mean the products are safe or FDA approved, as there are no safe tobacco products".
Altria said in 2019 that the discontinuation of production and distribution of Verve products was linked to the "regulatory restrictions that burden Altria's ability to quickly improve these products".
"We do not see a path to leadership with these particular products and believe that now is the time to refocus our resources," Altria's then chairman and CEO Howard Willard said.
The FDA received the PMTAs for the Verve products from Altria on behalf of USSTC in July 2018. Altria acquired USSTC, a Virginia-based smokeless tobacco products manufacturer, in 2009.
What This Means: It remains to be seen whether Altria will now choose to put the newly authorised Verve products back into production, more than two and a half years after discontinuing them.
The marketing authorisation for the four oral products comes a few days after the FDA authorised the marketing of Reynolds's Vuse e-cigarette products. According to the latest figures, the FDA has now taken action on over 98% of the PMTA applications submitted by the September 2020 deadline.
– Antonia di Lorenzo TobaccoIntelligence staff