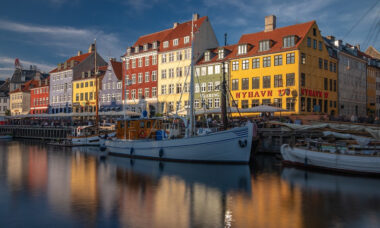 Denmark could become the first country in Europe to impose a generational limit on access to tobacco and nicotine products – something that is already under discussion in New Zealand and Malaysia.
A plan to ban access to tobacco and nicotine products to anyone born in or after 2010 was announced yesterday by health minister Magnus Heunicke.
The proposal states that a nicotine-free generation 2010+ will be a historic milestone in terms of preventing illness and death and creating healthier lives. Prohibiting anyone under the age of 20 from accessing tobacco products by 2030 will help it achieve this.
The move is part of the new government's planned health reforms, outlined in a document entitled Make Denmark Healthier, which aim to tackle health inequalities such as tobacco usage.
The government will discuss the approach to achieving this with the parliamentary parties, the EU and other relevant bodies.
Within the EU, Denmark has for years been on the forefront of imposing restrictions beyond the Tobacco Products Directive (TPD) and it is very likely that the country will try to get its nicotine-free generation 2010+ policy onto the EU-wide agenda in the future.
Since last year, nicotine pouches must be notified in Denmark to the regulator and must comply with certain retail and advertising restrictions. While new products must carry a health warning covering 30% of the largest surface, those manufactured before 1st July 2021 must become compliant by 1st April 2022.
An excise tax of 5.5 cents per mg of nicotine will start applying from 1st July 2022. According to government estimates, this will lead to a price increase of DKK11 (€1.48) for a standard pack of 20 pouches.
– Marija Obradovic TobaccoIntelligence staff
Photo: Kevin Schmid