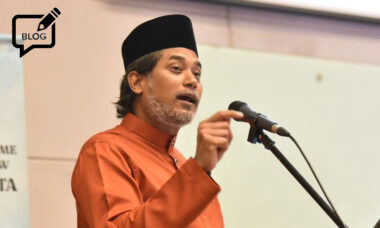 Trust a politician to come up with a memorable soundbite, a catchy slogan or a simple statement that leaps out at you from the headlines. Top prize this week to Malaysia's health minister Khairy Jamaluddin, the man tasked with (or at least fronting) the drafting of a proposed Tobacco and Smoking Control Bill.
That's the bill, previously scheduled to be tabled in Parliament by the end of March and now expected to be ready for debate later this month, which had already grabbed international attention with its innovative idea of banning the sale of all nicotine-containing products to anyone born in or after 2005.
An idea of which Samsul Kamal Arrifin Mohd Basir, founder and president of the Malaysian Organization of Vape Entity said: "Obviously, if passed, this bill will lead towards a zero-smoking nation. And we as a consumer association, we are not here to encourage people to vape. We are here to help people quit smoking." Brave words that might not have sounded so good in the ears of all his members, or the wider vaping industry.
A policy for the ages?
The Year Zero approach effectively (or perhaps not so effectively) aims at creating a "smoke-free generation" (with or without e-cigs). Itself an idea that has caught on in a few other places and might well gain considerable traction worldwide (c.f. New Zealand, Denmark).
An idea, too, that various British politicians and vaping (or smoking?) enthusiasts have spoofed with an image of some future 50-year-old hanging around outside furtively while his 51-year-old mate pops into a shop to buy him an e-cigarette.
But back to Khairy and that headline-grabbing announcement. Talking about his bill – which will not ban, but for the first time in Malaysia "tightly regulate" e-cig sales – he told reporters: "For minor offences, meaning for individual possession, there are no jail terms. It (incarceration) is more for heavy offences – and this includes illegal sale."
Or, in headline-speak: "Teens Won't Be Jailed For Individual Possession Of Cigarettes, Vape".
So that's a brow-mapping "phew" to that, then. But not so much comfort to those retailers threatened with jail if they can't tell what year a customer was born.
– Aidan Semmens TobaccloIntelligence staff
Photo: @KhairyJamaluddin