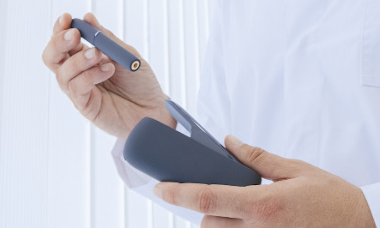 Philip Morris International (PMI) has launched Iqos Iluma in Japan today as part of the company's plan to achieve a smoke-free future.
The heated tobacco device introduces a new induction-heating technology that, according to the company, uses no blade and allows heat from the core without burning it.
The Iqos Iluma series offers two models with different designs – Iqos Iluma and Iqos Iluma Prime, available in four and five colours, respectively.
Both devices have a technology that heats the tobacco from within using newly designed sticks called Tera.
The new consumables come in different flavours including menthol, mint, black menthol, purple menthol, tropical menthol, yellow and bright menthol.
PMI said these sticks are only compatible with Iqos Iluma, which features an auto-start function detecting when the stick is inserted and automatically turns on the device.
The manufacturer's suggested retail price for Iqos Iluma is JPY8,980 ($82), while for Iqos Iluma Prime the price stands at JPY12,980 ($118). The cost for 20 sticks is JPY550 ($5).
Both devices are available in Japan for online pre-order from today, and from tomorrow they will be available for purchase in physical stores.
The Big Tobacco company claims that its smoke-free products are available in 67 markets as of June 2021, and expects to roll out its portfolio to 100 markets by 2025.
The company also expects that by that year at least 40m PMI cigarette users will have switched to smoke-free products, and more than half of its net revenues will come from its smoke-free portfolio.
What This Means: This new rollout arrives at a moment of stand-out success for PMI's Iqos in Japan, with the product achieving significant market penetration.
PMI said a few weeks ago that the market share for Iqos consumables was up 1.5 points to 7.4% in the first half of 2021 and expects this to be boosted by the launch of the new product in Japan.
– Antonia di Lorenzo TobaccoIntelligence staff
Photo: Žarko Lazarević