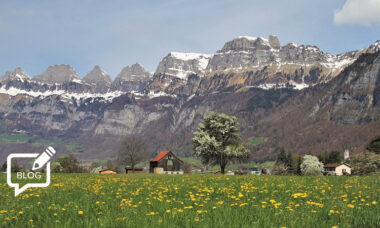 Switzerland faces two referendum votes crucial to the future of tobacco product advertising in the country.
The government supported, more liberal proposal would ban tobacco and vape advertising on billboards and in the cinema but still allow it at kiosks, in the press or on the internet if not aimed at minors as well as allow the continued sponsoring of national events. Its more restrictive counterpart – born from a populous movement – would ban tobacco and vaping advertising in newspapers, on posters, on the internet, in the cinema, in kiosks or at events. It would still be permitted in places to which minors have no access.
Both votes would still curiously leave Switzerland trailing far behind neighbours and other comparable countries in terms of its approach to tobacco control. For example, it is the only European country not to have ratified the World Health Organization Framework Convention on Tobacco Control (WHO FCTC) and the 2019 Tobacco Control Scale ranked Switzerland second from bottom overall and last in terms of restrictions on tobacco advertising.
Tobacco Control measures such as advertising bans face opposition in both government chambers from most of the parties in the centre or on the right, including the current government. The government was recently quoted as saying its policy is to only support tobacco advertising restrictions that are "acceptable to the tobacco industry".
Many lawmakers believe restrictions on tobacco infringe on free market and libertarian ideals. Several parliamentarians view the proposed tobacco rules as an attack on companies' commercial freedom and on an individual's right to choose. The country has also long played host to a number of major centres for the world's largest tobacco firms including Philip Morris International, Japan Tobacco International and British American Tobacco.
"It would be unprecedented and incomprehensible if products that are legally manufactured and legally available were no longer the subject of advertising," said Swiss People's Party parliamentarian Thomas Burgherr. "We believe it is an unjustifiable attack on economic freedom."
– Freddie Dawson TobaccoIntelligence staff
Photo: Pasja1000