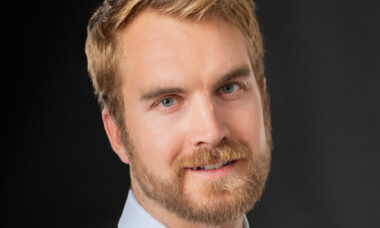 The UK government is likely to miss its 2030 smoke-free ambition for England because the government is not supporting the full range of reduced-risk products, namely snus and nicotine pouches, according to an advocate for snus and vaping.
Mark Oates, director of pro-vaping association We Vape and founder of the Snus Users Association (pictured), believes the government needs to do more than merely remind the public of what it already knows – that smoking is bad for you. Instead it needs to take action to promote alternative measures.
"Public health officials think that all you need to do is tell people that smoking is dangerous. But for the government to achieve its 2030 goal for England it needs to be proactive and suggest alternatives, offering smokers a smorgasbord of options," he said. "Vaping has a fantastic role to play. But vaping alone is not enough because consumers have varying wants and needs."
Oates has been campaigning to have sales of snus legalised in the UK because he believes snus can help greatly when it comes to smoking cessation. Currently the UK government appears to be considering formally regulating nicotine pouches but is still against the legalisation of snus.
"Snus is the reason why Sweden has the lowest rate of lung cancer for men in Europe and the second-lowest rate of smoking-related mortality in the world. It's immoral to refuse access to a potentially life-saving product," he said.
Oates has been lobbying the UK government to legalise snus and has written to the Department of Health and Social Care (DHSC), which has said it was monitoring the evidence on the toxicity levels of nicotine pouches, chewing tobacco, and snus.
Although the DHSC acknowledged that snus was safer than smoking, it also said it had no plans to legalise it.
"Whilst the risks of adverse health outcomes caused by snus are far lower than smoking, snus is banned in the UK," wrote Syed Kamall, parliamentary under-secretary of state for innovation at the DHSC, in response to Oates.
"The Government has no plans to introduce additional tobacco products to the UK market, as safer nicotine delivery products are currently available for smokers," wrote Kamall. "There is evidence that snus is associated with risk of adverse health effects and higher all-cause mortality."
Vape's great, but give consumers more options
In addition to legalising snus, Oates believes the government should educate consumers about nicotine pouches and offer them as options at smoking-cessation centres, which focus mainly on vaping. Oates says vaping is only on the radar because it's more visible and there is misinformation about pouches.
"The government cares enough to come out with plans, but 50% of smokers don't want to quit," he said. "It's not about bullying smokers into quitting; it's about raising their awareness of the alternatives they have to choose from. The beauty of the alternatives is that people can quit by accident. They'll use a product more [and smoke less] because they start to enjoy it, so we need proactive steps from the government to raise awareness of alternatives if we're going to achieve a smoke-free population by 2030."
The UK's health authorities have been more pro-vaping than those in other countries and the UK's Medicines and Healthcare Products Regulatory Agency (MHRA) is backing the idea of e-cigarettes as a licensed therapy, available on prescription from the National Health Service (NHS), for smokers who want to quit.
Health secretary Sajid Javid said, "Opening the door to a licensed e-cigarette prescribed on the NHS has the potential to tackle the stark disparities in smoking rates across the country."
But Oates believes that focusing on vaping alone is narrowing the options available to consumers. He fears that vaping on its own will not address the nicotine-replacement needs of all current UK smokers.
"It's not for the government to tell consumers which reduced-risk product to use," he said. "Some consumers prefer to use snus because the nicotine enters the body faster. And pouches can't re-create the flavour of tobacco in the way that snus does. Every time you make a form factor unavailable, you make it possible that the consumer will choose to smoke instead."
Smoking alternatives: not sexy enough for politicians?
Snus was banned in the EU in the 1980s as a result of a campaign led by UK public health minister at the time, Edwina Currie, when she voiced concerns about youth uptake. (When Sweden joined the EU, it negotiated an opt-out clause for snus.) But a post-Brexit UK government now has an opportunity to review its policy.
In January 2022 the UK government issued a report highlighting its claimed benefits of Brexit, one of which being that it had launched a rapid independent review to identify "which policies and regulatory reforms will be most impactful in supporting our 2030 smoke-free ambition [for England], including where it may be beneficial to go further than the EU's Tobacco Products Directive allowed us to".
The report added that any proposals for regulatory reforms would be included in a new tobacco control plan to be published later this year.
During a parliament debate on "Smoke-free England" on 28th February 2022, junior health minister Maggie Throup told MPs: "The new [tobacco control] plan will set out a comprehensive package of new policy proposals and regulatory change."
Hopefully the UK government will get it right at home, but Oates believes that it could go a step further and become a positive force for vaping internationally. So far, he says, the government hasn't been proactive enough in sharing the success of its anti-smoking initiatives.
Oates said that at the Ninth Session of the Conference of the Parties (COP 9), the government could have been "a beacon for vaping around the world". "But," he added, "they haven't been forthright about the positive stance they've taken on vaping – the can was kicked down the road to COP 10 in 2023. And the Swedish government has been the most successful in reducing smoking deaths, but haven't been talking about it either."
Oates believes politicians are loath to take the lead because smoking cessation isn't a subject people in politics want to talk about – first, because deaths from smoking are incremental and therefore less dramatic than, say, war or pandemics, and, second, because smokers are perceived by some as being responsible for the demise of their own health.
"Politicians don't realise that smoking cessation could be their way of saving millions of lives all around the world. But it doesn't play out as well as something like saving children in Africa," he said. "I don't think the newspapers will think Boris [UK prime minister Boris Johnson] persuading the Indians to legalise vaping will make vote-winning headlines."
– Lorraine Mullaney TobaccoIntelligence staff