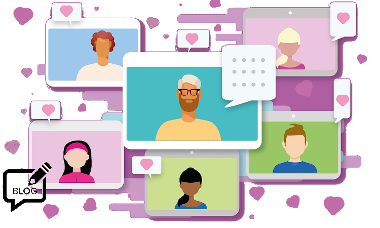 The misleading advertising of tobacco alternatives on social media has become a critical concern of public health groups and some governments around the world.
A recent report published by the World Health Organization (WHO) recommended policymakers to ban all commercial marketing of heated tobacco products and e-cigarettes, including on social media and through organisations funded by and associated with the tobacco industry.
Italy's antitrust regulator recently closed formal proceedings against British American Tobacco (BAT) for using influencers to promote an advertising campaign for Glo Hyper with no action taken against the manufacturer. BAT had risked an administrative fine of up to €5m. 
The Autorità Garante Della Concorrenza e del Mercato (AGCM) asked the company to remove the Instagram posts and ordered it to adopt advertising guidelines to ensure transparency and accurate information about the nature of their communications. A spokesperson told TobaccoIntelligence the AGCM could not disclose any further information on the reasons behind its decision. 
The regulator opened the investigation in May after three influencers who had commercial agreements with BAT invited their Instagram followers to publish content about Glo Hyper without specifying it was advertising.
No cash for influencers
In the Philippines, the Senate presented a bill in May, seeking to ban the endorsement of vaping and heated tobacco products by celebrities and influencers.  
Under Senate Bill 2239, the "Vaporized Nicotine Products Regulation Act", advertising or other forms of consumer communication regarding the importation, manufacture, sale, packaging, distribution, use and consumption of vapour and heated tobacco products should be "allowed in points-of-sale or retail establishments, through direct marketing, and on the internet". However, the bill adds that such communications "shall not be targeted to or particularly appeal to people under 18…and shall not feature a celebrity or social media influencer or contain an endorsement, implied or express, by a celebrity or social media influencer".
As a result, celebrities and influencers are prohibited from receiving remuneration for promoting or encouraging these products, it adds.
The second reading of the bill is still pending. Once Senators vote on the second reading version of the bill, it will pass to the third reading if it gets approval. Then, the bill will pass to the House of Representatives, where it will be subject to the same process before final approval. A full Senate session decided yesterday to leave further debate of the bill and any questions over specific provisions until after the 2022 budget is passed in late November.
A plea to social media bosses
More than 100 public health and other organisations have recently called on Facebook, Instagram, TikTok and Twitter to end the promotion of nicotine pouches on their platforms, including paid advertising by influencers. 
In a letter to the CEOs of the companies, they claimed their current advertising policies do not explicitly ban content promoting nicotine pouches. The signatories urged the social media companies to update their policies on tobacco advertising to ban companies from targeting young people with ads for nicotine pouches. 
In May 2019, more than 125 public health organisations addressed a similar letter to Facebook, Instagram, Twitter and Snapchat to "take swift action to curb the aggressive advertising" of all tobacco products, including e-cigarettes and heated tobacco products. It followed reporting by Reuters on young social media influencers being used by Philip Morris International (PMI) to market Iqos. In response, PMI suspended some of its campaigns.
A study conducted between 2018 and 2019 about Iqos influencer marketing on Instagram in the Czech Republic found that the tobacco industry's advertising had "misused the rapid evolution of social media, especially Instagram", with celebrities and influencers presenting Iqos as a "gateway to an aspirational, healthy, attractive and celebrity lifestyle".
The influencer and the novel tobacco product are alike, it seems, in being manifestations of a new world that regulators everywhere are engaged in a constant struggle to keep up with.
– Antonia Di Lorenzo TobaccoIntelligence staff
Image: Alexandra Koch