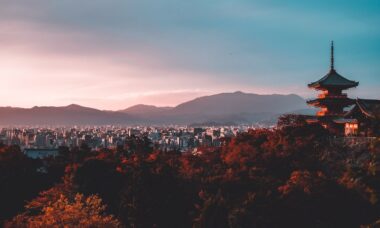 Japan Tobacco International (JTI) saw its revenues increase by 6.2% to JPY581.5bn ($4.5bn) in the first quarter of 2022, despite uncertainties over its business in Russia, compared with 5.3% growth to JPY547.3bn ($4.2bn) in the same period of 2021.
The group reported a net profit of JPY168.4bn ($1.3bn) in the first three months of this year. The figure was up 11.4% compared with the first quarter of last year, when JTI achieved a net profit of JPY160bn ($1.2bn),  which in turn was up 24% compared with the first quarter of 2020.
JTI said it expects its operations in Russia to be heavily affected by the war in Ukraine. On 10th March the company announced the suspension of all new investments and marketing activities in Russia.
"Given the challenging and unpredictable environment, the JT Group has continued to evaluate various options for its Russia business, including potentially transferring its ownership," said JTI CEO Masamichi Terabatake.
JTI said that, despite these uncertainties, it will keep the employment of its 4,000 staff in Russia secure. The group said in a statement that it won't revise its full year guidance due to the changing operating environment in Russia, rising operational costs and a volatile inflation.
"With regards to the first quarter performance, following the combination of the tobacco businesses this year, the JT Group delivered strong results with adjusted operating profit at constant FX increasing by 5.5%," said Terabatake. "However, several uncertainties remain."
In February this year, JTI announced it would prioritise investments in heated tobacco within its reduced risk portfolio (RRP) category, following the launch in Japan of its heat-not-burn (HnB) device Ploom X last year.
– Tiziana Cauli TobaccoIntelligence staff
Photo: Su San Lee