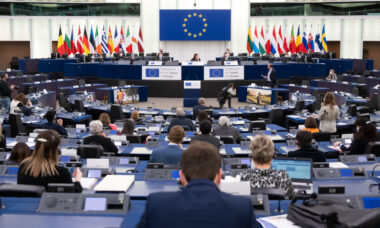 The European Parliament's first debate on the Special Committee on Beating Cancer (BECA)'s report into how to strengthen Europe's fight against cancer will take place next week. The full Parliament will consider on 15th February whether to approve the report's recommendations in full or to propose further changes.
Members will discuss and vote on whether to adopt a number of recommendations in the report that could have a significant impact on the future of tobacco alternatives in the EU.
This will include whether or not to support a flavour ban on vaping products and extend the ban on characteristic flavours in traditional cigarettes to also cover other alternative tobacco products in the upcoming revision of the Tobacco Products Directive (TPD).
A group of 11 European health organisations have written to MEPs urging them to adopt the report without weakening its recommendations on cancer prevention.
"It is of long-term importance that the report maintain its level of ambition and strong language, in particular when it comes to the main, well-known and preventable risk factors of cancer and other major chronic diseases," the letter says.
Flavours on the agenda
Carmine Canino, president of the Italian National Association of E-cigarette Consumers (ANPVU), told TobaccoIntelligence he was optimistic about the BECA report's chance of being approved at next Tuesday's plenary session.
The report was approved by 29 out of 34 committee members in a vote last year. It would move to specifically regulate alternative tobacco products rather than the current situation of including them in general regulations if they contain tobacco and included some "compromise amendments", on tobacco alternatives.
For example, MEPs said alternatives "could allow some smokers to quit smoking progressively" but that these products "should not be attractive to minors and non-smokers". The committee wanted a further investigation into which flavours might be particularly attractive to minors as well as non-smokers and seemed minded to propose a ban on those that were.
The final version of the report also included a recommendation that the European Commission should fund programmes that promote smoking cessation and impose an increase in the minimum excise duties on all tobacco products.
– Antonia Di Lorenzo TobaccoIntelligence staff
Photo: Philippe Stirnweiss, © European Union 2022