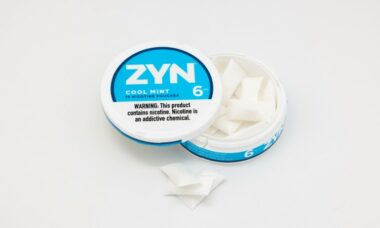 Strong sales momentum behind Philip Morris International (PMI)'s Zyn nicotine pouches in the US helped drive the company's growth in the third quarter.
Zyn US sales volume was up nearly 66% on the same quarter a year earlier, and PMI has now slightly raised its expectations on full-year global shipment volume.
During the third quarter, the company also relaunched Zyn in Switzerland and, following positive regulatory developments, rolled it out in Finland. It also expects to introduce Zyn in the Philippines soon.
However, PMI was more cautious on predictions for heated tobacco, despite some increases in market share and volume as well as optimism over the Iqos Iluma product. This reflects the impact of a further delayed launch in Taiwan, very limited growth in Russia and Ukraine, and some uncertainty in Europe relating to the upcoming EU flavour ban.
Smoke-free generates over a third of revenue
Smoke-free products now represent more than a third of total PMI revenue. And "the US represents the most significant opportunity to drive accelerated smoke-free growth at both the top- and bottom-line", said Emmanuel Babeau, PMI's chief financial officer, during the financial results presentation.
He added that the company is continuing to invest in Zyn, as well as preparing for the US launch of Iqos in the second quarter of 2024 and the launch of its Iluma heated tobacco product (HTP) once regulatory approval has been gained. It remains on track to file Iluma's premarket tobacco product application (PMTA) and modified risk tobacco product application (MRTPA) in the US this month.
Elsewhere, the global rollout of Iqos Iluma continues, with the product launching in four markets in the third quarter. It has now reached 27 markets in total, which represent around 75% of the Iqos business by volume.
"Iluma continues to generate excellent growth, with upgrades from existing users and new user acquisition. With a further six markets launched already this month, we expect Iluma to be present in around 50 markets by year-end and to essentially complete the roll-out next year," said Babeau. This month, the company launched Iluma in the Philippines.
New naturally flavoured and zero-tobacco products
The company also confirmed that it is adding two new heated tobacco consumable products to its portfolio.
Terea Crafted is a tobacco consumable with botanicals – which could allow PMI to offer a naturally flavoured HTP, not subject to flavour bans – while Levia is a consumable with nicotine but without tobacco, exclusive to Iluma.
During an investor day presentation, the company showed how the Levia sticks do not contain tobacco but instead a non-tobacco substrate infused with nicotine and flavours, including tobacco, menthol, blueberry and peppermint. The company said that this is part of its plan to reinforce Iqos leadership with "zero-tobacco" consumables, but did not disclose further details on when and where Levia could be introduced or what substance replaces the tobacco.
Almost 20m smokers have switched to Iqos
Shipment volume for heated tobacco was up 18.3% year-on-year to 91.3bn units in the first nine months of the year, while in the third quarter the increase was 18% to 32.5bn units.
Market share for heated tobacco units in Iqos markets was up by 1.2 points to 9%. Total Iqos users at quarter-end were estimated at approximately 27.4m (up by 0.2m on June 2023, reflecting normal seasonal quarterly trends), of whom approximately 19.7m had switched completely to Iqos and stopped smoking.
In the oral segment, shipment volume doubled year-on-year both in the quarter and in the year to date, reaching 114.6m and 295.4m cans, respectively.
Overall, net revenue for the company was up by 10.7% to $26.13bn in the nine months ending 30th September. During the third quarter itself, net revenue increased by 9.3% to $9.1bn.
Smoke-free products accounted for 36.2% of total revenue during the third quarter, or $3.3bn, up by 35.6% compared to the same quarter in 2022.
– Antonia Di Lorenzo TobaccoIntelligence staff
Photo: Aphis Marta