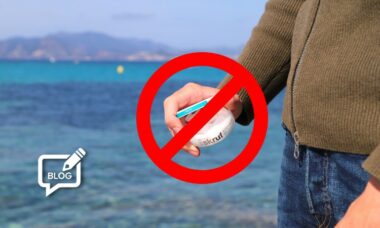 A ban on nicotine pouches in the European Union does not seem far from becoming reality.
Last week, a Swedish member of the European Parliament (MEP) – Charlie Weimers, from the European Conservatives and Reformists Group – received a "leaked" report from the European Commission's bureaucrats, who apparently want to extend the EU-wide ban on snus to tobacco-free nicotine pouches.
Judging from the document, part of the preparatory work for the Tobacco Products Directive (TPD) review, the Commission seems to consider pouches as a new oral tobacco product that might carry the same risks as snus, due to their similarities. Therefore, a possible ban on pouches would not be surprising.
It might be tempting to disregard this as little more than rumour and gossip. No firm decision will yet have been taken, after all. But realistically, it would be unlikely for the EU Commission to allow a new tobacco product.
Snus has been prohibited in most of the EU since 1992, except in Sweden. (There, it was allowed to remain legal because it was so deeply entrenched in Swedish society.) And although allowing snus elsewhere in the EU via the TPD was previously considered, it was decided not to change its status.
In a post on X, the social media service previously known as Twitter, Weimers said: "It is snus that makes Sweden the only country in the EU on the way to reaching the goal of a smoke-free society (defined as less than 5% smokers), which has saved many lives. A ban on white snus [another term for tobacco-free nicotine pouches] would have been a hard blow to the attempt to eradicate smoking in the EU."
EU pouch ban has long been a possibility
The leaked report, authored by consultants working for the Directorate-General for Health and Food Safety (DG-Santé), is likely to be officially released in a couple of weeks, according to those familiar with the matter.
Extending the snus ban to pouches has always represented the second most likely scenario, according to TobaccoIntelligence analyses, in line with the trend in Europe to enact more restrictions on tobacco and other nicotine products rather than lifting them. Even more likely in our estimation, however, is separate regulation for nicotine- and tobacco-containing products.
Either way, the upcoming European Parliament elections in June 2024 will be crucial to figuring out the future of nicotine pouches.
"Most likely, this is a trial balloon from the bureaucracy," wrote Weimers in his post. "If the proposal is rejected by the member states, the bureaucrats can blame the consultants. If the proposal faces no resistance, the bureaucrats can interpret it as clear support and proceed with a formal proposal. This is often how EU bureaucracy operates."
Therefore, it seems that the bureaucrats have nothing to lose. However, if the Commission extends the snus ban to pouches, it would put smoking-cessation efforts under threat worldwide, according to proponents of tobacco alternatives.
Is the EU 'attempting to bring back smoking'?
A network of public health campaigners, Smoke Free Sweden, strongly condemned the proposal in this light. Delon Human, leader of the Smoke Free Sweden initiative and former health advisor to three World Health Organization (WHO) directors-general, said: "If this is true, and the EU is planning to fully ban a proven less-harmful alternative to cigarettes, I think we are in a position to question why the EU is attempting to bring back smoking. These types of actions will do nothing else than force people back to combustible cigarettes."
MEPs have disagreed on these issues, although a mostly conservative approach towards tobacco and alternatives has always been predominant.
For example, in June this year some MEPs criticised a Swedish medical professor, Fredrik Nyström, who presented statistics showing falling consumption of cigarettes in Sweden and Norway alongside increasing snus use, accusing him of promoting a "harmful nicotine product".
Speaking with TobaccoIntelligence earlier this year, though, some MEPs said that they hoped the European Parliament would base its deliberations on examples of novel product use in harm-reduction strategies, such as that of Sweden, especially where oral tobacco products are concerned.
– Antonia Di Lorenzo TobaccoIntelligence staff
Photo: Swenico, OpenClipart-Vectors