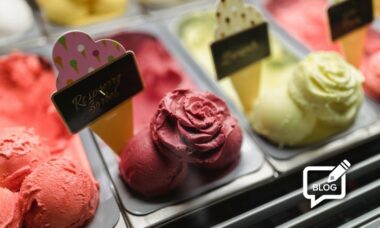 A recent TobaccoIntelligence report highlights just how important avoiding the EU heated tobacco flavour ban is to companies that provide such products.
The report found that the majority of heated tobacco users exclusively use flavoured sticks ("only flavoured") or at least one stock-keeping unit (SKU) with flavour ("both") in the Czech Republic, Hungary and Poland.
The only one of the four countries surveyed that did not have most users enjoying flavoured heat sticks was Germany. And in Germany, the availability of flavours other than tobacco was given the highest scoring.
This shows a potential reason why both Philip Morris International (PMI) and British American Tobacco (BAT) are keen to look at other alternative substances for making their heat sticks.
BAT's Veo tobacco-free nicotine heat sticks are made from rooibos, a herbal plant often used as a caffeine-free tea. Since September 2023, they have been available in Romania, Croatia, Bulgaria, Germany, the Czech Republic, Lithuania, Latvia, Greece and Cyprus.
BAT acknowledged that "tobacco-free herbal heated sticks are not covered by the current European Tobacco Excise Directive or the Tobacco Products Directive. The Tobacco Products Directive only regulates tobacco products, herbal products for smoking and electronic cigarettes." A spokesperson added: "In any event, we are committed to the appropriate labelling and responsible marketing and sales of Veo."
Companies seek alternatives, consumers aren't too worried
The company also tacitly acknowledged that the ability to utilise flavours also formed at least part of the reason for its interest in alternatives to tobacco in its sticks.
The spokesperson said: "As part of our purpose to build A Better Tomorrow, we are committed to reducing the health impact of our business. Veo is a further step in this journey and provides adult nicotine users and smokers with the widest possible range of reduced-risk products." Of note is the use of "widest possible range", which could mean including flavours.
Interestingly, though, users in the countries surveyed by TobaccoIntelligence in its report did not feel particularly alarmed about the upcoming heated tobacco flavour ban. The vast majority reported no expected direct impact.
Between 17% and 20% of respondents predicted they would consume fewer sticks because of the ban, and a small percentage said they would stop using heated tobacco entirely.
Perhaps this is down to consumer confusion. Perhaps it is because of a belief that any such ban is unlikely to be enforced. Or perhaps those consumers think companies will find ways to meet consumer needs and still provide flavoured products – such as by using alternative substances to tobacco.
– Freddie Dawson TobaccoIntelligence staff
Photo: Jason Leung