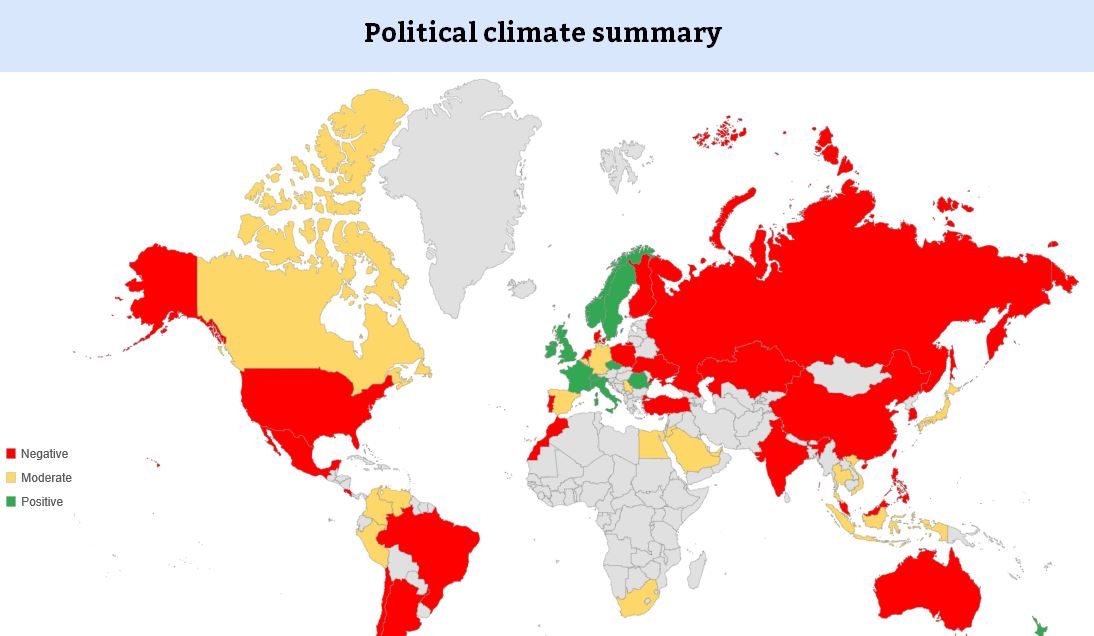 The Tamarind Intelligence Policy Radar, available exclusively to subscribers and updated every month, provides detailed analyses and comparisons of the current regulatory frameworks and five-year forecasts for a broad selection of leading vapour and novel tobacco markets globally. Data includes predictions of changes in major policy areas: advertising, promotion and sponsorship, taxation, sales channel limitations, product restrictions and market access.
A preview, which provides example data for six of the many countries covered in this premium product, can be downloaded here as an Excel (.xlsx) document — when prompted please enter the password: p3y7KrA
This product is available in full as an add-on to any of our subscription plans. If you already have this add-on, you can download the full Policy Radar covering all selected markets.
Please note, the data in this trial version is for example purposes only and may be out of date. To obtain full access to many more countries and regular updates, please contact us.
Product overview
Political climate summary
Policy scorecard
Bills and policy
Election monitor
Stakeholders
The current version is up to date to March 2023.
Photo by Andrea Piacquadio
Regions included in the complete Policy Radar: Argentina, Australia, Bahrain, Belgium, Bosnia and Herzegovina (Republika Srpska and Federation of Bosnia and Herzegovina), Brazil, Canada, Chile, China, Colombia, Costa Rica, the Czech Republic, Denmark, Egypt, European Union, Finland, France, Germany, India, Indonesia, Ireland, Italy, Japan, Jordan, Kazakhstan, Malaysia, Mexico, Morocco, the Netherlands, New Zealand, Norway, Peru, the Philippines, Poland, Portugal, Romania, Russia, Saudi Arabia, Serbia, South Africa, South Korea, Spain, Sweden, Switzerland, Taiwan, Thailand, UAE, the UK, Ukraine, the US, Venezuela and Vietnam