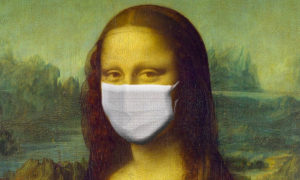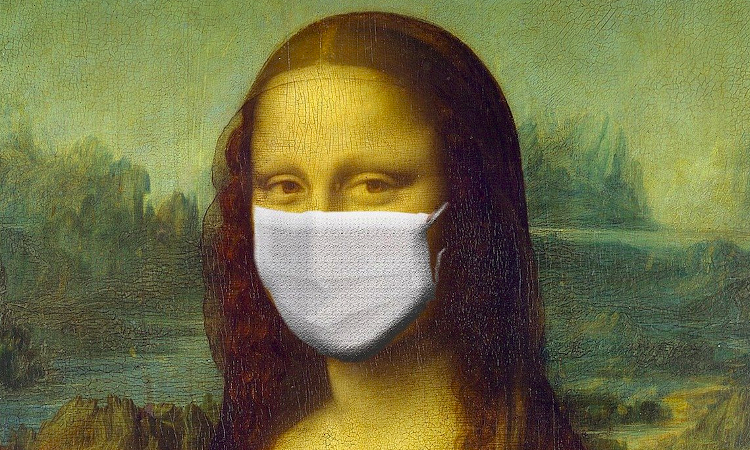 Apart from the obvious – and in 2020, let's face it, the obvious has been all too obvious – what has the past year brought us? And in particular, what has it brought to the world of alternative tobacco and tobacco alternatives?
For a great many people outside the industry, it will have brought a growing awareness of heat-not-burn (HnB) products and possibly the first time they had heard of – or given much thought to – such things as nicotine pouches, with or without actual tobacco.
And for those in the industry it brought another innovation: TobaccoIntelligence.
When we launched in February, it was with the bedrock of our experience with ECigIntelligence, and the considerable archive we were able to bring from there of news and reports related to heated tobacco, notably Philip Morris International (PMI)'s IQOS, British American Tobacco (BAT)'s Glo and Japan Tobacco (JT)'s Ploom.
Since then, we have both broadened and deepened our coverage considerably, along the way growing our own knowledge and expertise on a range of nicotine (and some non-nicotine) products, including synthetic nicotine. We have generally got ahead, in most cases and most places, of the lawmakers and regulators who have yet to define or determine how to approach novel nicotine products.
And that has put our team of legal analysts in a unique position to report on and assess those early regulatory moves. Just as our market team are able to watch and assess the nascent markets as they start to grow.
A developing global market
And start to grow they have.
At the end of February, BAT reported that its modern oral portfolio had been one of the main drivers helping it achieve good results in 2019 for its next-generation products category. While its next-generation income overall was up by 36.9%, the company's income from modern oral products was up by 273% to £129m, according to figures presented by the company.
A special report from TobaccoIntelligence in March provided an overview of the expanding global HnB market, examining how it had developed internationally. It included results from our consumer surveys, showing the potential of IQOS to capitalise on the vape crisis in the US.
We also gave an easy-to-grasp overview of the world's five largest heated tobacco markets – Japan, South Korea, Russia, Italy and Germany.
Big news of US prospects came in July, when the US Food and Drug Administration (FDA) granted PMI modified risk tobacco product (MRTP) status for IQOS and its associated HeatSticks. The FDA agreed that IQOS products were "appropriate to promote the public health and are expected to benefit the health of the population as a whole".
The decision, allowing certain specific claims to be made for IQOS, pointed towards growth of the US tobacco alternatives market – though the FDA stressed that IQOS cannot be considered safe or be presented as "FDA approved".
Another step for IQOS
A further step followed in December, when the FDA issued a marketing order authorising the sale of the IQOS 3. The FDA accepted that modifications to the new version of the device did "not raise new concerns" related to safety, health effects, product quality, or product misuse.
The spread of IQOS had continued when PMI's Philippine affiliate company PMFTC opened its first four IQOS stores in metropolitan Manila, even as the country's FDA proposed new sales restrictions.
KT&G's heated tobacco products became available outside South Korea for the first time in August when PMI began marketing them in Russia. In South Korea itself, sales of HnB products declined in the first half of 2020, with the government attributing the lower sales to its own ongoing efforts to discourage use of tobacco-alternative products.
Meanwhile, Russia's State Duma, the lower house of the Federal Assembly, passed a bill prohibiting the sale of tobacco-free nicotine products for oral use. It also restricted the sale of heated tobacco products to minors and made them subject to all existing tobacco restrictions, including a ban on consumption in public places, online sales, displaying them openly on shelves and advertising.
Also in August, we reported that the US state of California was on the verge of banning flavoured tobacco products. Though it was passed with overwhelming support by both houses of the state legislature and signed by the governor, that ban is now on hold, subject to a petition that looks likely to delay it until a referendum in November 2022.
It's poison in Australia
Earlier, we looked at the likely impact of the EU ban on menthol cigarettes, which came into force in May, and considered whether it might create new market opportunities for heated tobacco.
At the same time the Australian Therapeutic Goods Administration (TGA) was examining an application from PMI to legalise the sale of heated tobacco products in the country, with Joe Kosterich, chairman of the Australian Tobacco Harm Reduction Association (ATHRA), arguing: "The maddening thing about the current approach is Australians can still buy cigarettes, as well as nicotine patches, gum and sprays, at their local Woolworths. But the default reaction to the newer products is simply to ban them."
Later in the year, the TGA issued a final decision not to exempt nicotine from the Poisons Standard – a decision which leaves the sale of heated tobacco products banned in Australia.
An amendment put before the New Zealand Parliament in March aimed to tighten regulations on heated tobacco and other smokeless tobacco products while promoting tobacco-alternative products among smokers who want to quit the habit. The new rules came into force in November, while a proposal to allow the sale of non-tobacco nicotine pouches in New Zealand was rejected in August.
In the Philippines, president Rodrigo Duterte issued an executive order in March placing a range of restrictions on heated tobacco and "other novel tobacco products"
It was not the end of regulatory upheavals and uncertainty in the country, where a scandal over FDA funding from anti-tobacco organisations muddied the waters. The year's end brought a joint memorandum from a number of Philippine government agencies laying down rules for tobacco-alternative products, including new restrictions on flavours and changes to labelling requirements.
A boom in snus
TobaccoIntelligence reported in March on a boom in popularity of snus, especially among the young, in Norway – where its daily use had overtaken cigarette-smoking – and Denmark.
Swedish Match's sales of smoke-free products boomed in the first quarter of 2020, with the segment recording a 35% year-on-year increase to SEK2.508bn (€234m). The company's Q1 2020 figures showed earnings from sales of smoke-free products up by around 28%. The strong performance in the US, especially of the company's ZYN nicotine pouch, as well as moist snuff and chewing tobacco, were the main drivers of the good showing.
Among regulatory moves in the summer, we reported on plans in the Netherlands for one of Europe's toughest regimes for alternatives as well as traditional tobacco products, and in South Korea for a ban on advertising and promotional activities for tobacco-alternative products, to bring heated tobacco and e-cigs under the same legal restrictions as combustibles.
After years of discussions, Germany finally agreed in September to further restrict tobacco advertising when the Bundesrat, the legislative body that represents the country's 16 Länder (states) at federal level, approved a ban on poster advertising which had already been passed by the federal parliament, the Bundestag.
In November, Health Canada issued a warning against nicotine pouches, saying they may pose "various serious health risks" to users, having issued a drug recall for Swedish Match's ZYN nicotine pouches, saying the product had not been authorised for sale in the country.
The elephant in the room
That same month, Imperial Brands revealed that net revenue from its next-generation portfolio declined by 27% in the year to September and announced that it would be taking a "more prudent approach" in future.
Meanwhile BAT "strengthened" its modern oral portfolio in the US with the purchase of Dryft, whose premarket tobacco product application (PMTA) had been recently accepted by the FDA. The purchase expands BAT's product range in the segment from four to 28, all to be sold under the Velo brand.
All of which brings us to the inevitable elephant in the room.
The first tentative mention came in March: "Organisers of two major conferences and exhibitions on nicotine delivery are hoping the events can still go ahead despite the global coronavirus outbreak and a number of other event cancellations and postponements."
From there, while ever with us, the subject of the COVID-19 pandemic has not dominated tobacco coverage quite as much as might have been expected – as all the above has shown. Nevertheless, a few sample headlines paint a clear enough picture:
Enough already? We've probably all had more than enough of that particular subject. Let's hope we can all put it behind us in 2021.
– Aidan Semmens TobaccoIntelligence staff
Image: Sumanley